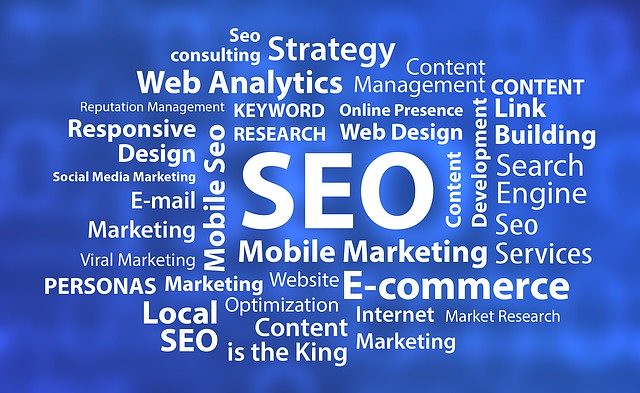 As everyone is coming to terms with, even staunch bricks-and-mortar business owners, SEO is the most potent and effective marketing tool in the world.
That said, everyone already knows that, so the competition is rife, and you need to be on-point to get you online brand awareness, making you profitable from your endeavours.
As a business owner, whether you are a start-up or an SME, you need to work out quickly if you have the time to learn and implement SEO tactics and strategies that will get these results.
If you are under the pump, you won't succeed and turning towards a verified SEO Services Company would be your best bet.
Now there are ways and means of doing this, some obvious and some subtle, but implementation is critical.
You must get the basics right to drive qualified traffic to your site. And you can go online and see many fancy tips and tricks and a lot of confusing vocabulary that leaves you no further forward than when you started.
So this article will show you there may be significant challenges, but with some subtle changes, it can increase your brand awareness and move in the right direction, driving some traffic your way.
So let's jump into it.
Optimisation
Any SEO strategy in 2023 will go nowhere if your website is not optimised. Sorry if that's NOT subtle. SEO and your websites are motorbike and sidecar, with SEO being the sidecar.
Google expects your website to be seamless in varying factors for your SEO to get the rankings on their search engine; the same applies to Bing and Yahoo!
You will find that many changes needed during optimising can be subtle but can make the difference between someone entering your sales funnel or clicking off your site quickly.
So here we'll take a look at 3 Subtle Techniques to Boost your SEO.
1.User Experience
In 2021 Google made two significant changes to its algorithm. This brought more ranking factors into play and affected many businesses' websites.
Now many businesses are left paying for SEO, not seeing the kind of result that they feel their spend deserves and can't figure out why?
In many cases, the algorithm changes have left a website that hasn't been updated or optimised since the end of 2021, not falling into what Google wants.
User Experience (UX) plays a pivotal role in ranking. If a user can't find what they want from their search or navigate around your site correctly, Google notices this and will downgrade you.
If they don't stay on your site longer, that's also now a ranking factor. So a subtle change of more internal links, different imagery and some infographics or a short video to help engagement/user experience can make a big difference.
Also, if you conduct a website audit with Semrush, you can find out what changes need to be made. But you'd be surprised many are just subtle changes and tweaks that can bring you back online with the SERPS will take a day or two. So no need to panic.
2.On-Page SEO
On-Page is the more technical side of ensuring your website is compatible with what Google searches for.
So you must optimise your on-site, but some subtle changes may be required, not a complete web redevelopment.
If you are not savvy with this side of digital marketing, here's where you should consider an SEO services company.
There are many keys to excellent optimisation:
Targeted Keyword Research
Organic Engaging Content
Enhance Page Descriptions
Title Tag Optimisation
XML Site Map Update
Google Business Listing Update
URL Rewrites
Page Load Speed
Mobile Friendliness and more…
Make sure all these elements are checked to be in line, then you can ask Google to reindex your pages, and if the above is fully optimised, you will see significant changes in your rankings quickly.
TIPS
Avoid keyword stuffing. In the past, throwing in a heavy amount of keywords into your content was used to achieve higher rankings. It doesn't work anymore. Write all content naturally and use them only when applicable.
Keyword Audit and Analysis: Be sure to constantly analyse your keywords and what online behaviour patterns are changing, as Covid changed users in many different ways in what they search for; and how.
3.Make Social Media a BIG Advantage
It can be easy to forget how integrated the website and its social media platforms are now. They have formed a direct link, but that link also helps rankings.
Analysing where your audience spends most of its social media time is a good start. Then look at different platforms and engage them with each other.
Once you have the following, the most important factors you are looking for successful engagement is when:
You get someone to post on your platform
Share
Vote
Retweet
Link
Comment
Once you are at this stage, Google will see your traffic increasing, naturally boosting your SERPs rankings.
You can do subtle things for further engagement, like getting people to vote on something relating to your products or services. Simple and subtle but can boost engagement and help you understand your audience better then you market more targeted from the results. Very subtle.
SUMMARY
So when rankings aren't going your way, if you know how to run a website audit and then tweak and adjust from the information, great, go for it. If the report isn't reading well, then time to look at hiring an experienced SEO services company and let fix up your on-site changes as quickly as possible. There's no need to panic; some subtle changes can make all the difference in 2023. Good luck