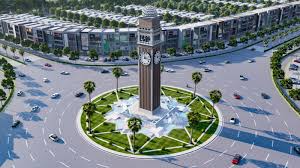 Having a smartphone is essential to our daily lives, but what if your smartphone gets damaged? A broken smartphone can be heartbreaking, especially if you own a high-end device.
Sometimes, you can often fix your mobile phone by following a few simple tips and tricks. However, you must consult a certified mobile repair store for extensive damage. Before you take your mobile to the service center for repairs, you should consider several things.
To get your phone repaired, you need to back up your data before sending it to the cell phone repair center. Many people do not back up their data before sending their smartphones for repairs and lose all their important files and documents.
Before sending your data to a report store, you can take these 8 steps to secure your data.
Backup and reset your smartphone
Remove SIM card
Remove external storage
Remove lock and security password if necessary
Please note the IMEI
Visit a certified mobile repair shop
Give a detailed description of the damage
Check the warranty policy
Let's explore how these simple steps can make a difference in the mobile repair experience.
Backup your smartphone and Reset
Before sending your smartphone to a cell phone repair shop, ensure you have backed up your data. This way, even if something happens during the repair process your photos, videos, contacts and other important information will be safe.
Keep all your data in google drive. That is one of the safest places to secure your data; besides securing your documents, you can also save your contact and other important data on google drive.
Remove your SIM Card
Remove your SIM card. If you're unsure how to do this, call the repair shop and ask them. You must remove it before repair. Because if you forget to remove your sim card, it can not only cause damage to your sim but also can leak your contact information.
Remove External Storage
Remove the external storage. Removing your SIM card, SD card and any other memory cards from the phone (if you have them) is always recommended.
Also, remove your USB cable if you use one and headphones.
Remove the case or holster if you have one on there.
Remove the lock and security password if necessary.
Passwords are a security measure that you can use to protect your phone and its data from unauthorized access. We all use pins, security patterns and passwords to secure our mobiles. Remove all the security codes before sending them to the repair center.
Furthermore, it may not be necessary to remove passwords in some cases. Technicians do not need passwords for repairs such as screen damage and battery problems. A technician may ask to remove the password if the phone has been severely damaged.
Visit a trusted and certified Service center.
Before repairing your device:
Take your time and check the best repair stores in the town.
If you are looking for a mobile repair center, check their review and customer experience with the store.
Check the certificates and credentials of the store.
For the best and most trustworthy services, you can also check Sycamore Tech CA.
6. Give all the damage information to the technician.
It is important to give the technician a detailed description of the damage. You should also bring your repair order and any receipts you have. It will help them understand the problem and how they can fix it.
7. Please Note Your IMEI
The IMEI is a unique identifier for your phone. It can help you track down the device if it gets lost or stolen. It's also needed to provide proof of purchase when you file insurance claims on your smartphone.
The IMEI number is printed on the back of all modern smartphones, so you can copy that off if necessary. It's also listed on your box if you bought the phone at retail or online. You should note down this code just in case there's ever an issue with tracking down your device following repairs.
It'll be needed for every repair shop, whether official Apple service centers or third-party shops.
8. Ask them for a warranty.
You can also ask the repair technician whether they offer any warranty policy. The warranty gives you the advantage of repairing your smartphone at lower prices or free of cost. You can also avail free parts and mentioned services within warranty time.
If you want your phone repaired, you need to back up your data before sending it to the cell phone repair center. You must remove any passwords from your phone before sending it to the cell phone repair shop. You can ask the technician if you have any questions during this process. Now you can send your smartphone to the repair shop without any fear.
If you follow the steps mentioned above, your cell phone will be repaired and your personal information will be secure.