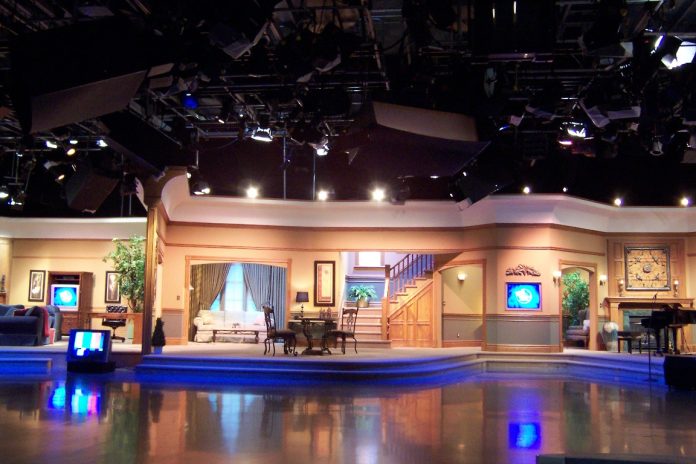 The whole week I've been using an 'Among Us' subject in my Live Orchestra Sevices. On Monday, we participated to recognize measures that sounded 'sus' (or questionable). I isolated those activities into minimal warm-ups to help students with ruling the key capacities to move along. Framing our training thusly kept students pushed to achieve the troublesome work and redundancies expected to help the social event with sounding better. On Friday, our tremendous honor was to play AMONG US! From the get-go, I was worried about playing the game since I would have rather not consumed practice time with only fourteen days to go before our next show. I didn't need pressure since this game truly helped my students a TON. They were getting, reviewing, tuning in, and practicing with the best effort.
To introduce the game, I found some remarkable outlook music on YouTube and coordinated it onto my slide so while I went over the guidelines, 'Among Us' music was playing. It made students SO anxious to play and they listened extra circumspectly to the guidelines with the exciting music in the background.
To play the game, I used google slides to show students a gathering of notes to practice. We practiced the gathering until the students were all playing it precisely. A part of these were warm-ups I planned to work on express capacities while others were unequivocal measures from our show music. Then, I started the perspective music (just tapped on the YouTube video I put on each slide) and the students bowed their heads, shut their eyes, and held their bows up in the air. The room was absolutely peaceful yet I clandestinely walked around the room and used my bow to carefully tap the horse hair on the bows of 4 students…who then transformed into the farces.
Then, I mentioned that Main the fakes open their eyes and look at the screen. There they would track down their 'obvious benefit.' Frauds are expected to play the action with the 'indisputable benefit' methodology to endeavor to crush our sound.
All students opened their eyes while I switch the slide back to the first warm-up/note progression. We played the gathering while group people endeavored to find anything in the show that had all the earmarks of being 'not precisely on.' Understudies were allowed 4 evaluations after each round.
Students who were called out and NOT the extortion became apparitions. They were allowed to wander the room and point at students who were 'sus' ….to help as far as possible down who to figure for the accompanying round.
We played this game with 5 different note progressions/warm-ups. I kept the pacing quick and we completed a ton. Students were trying to play precisely and they tuned in so mindfully to each other. I could hear an improvement when we went all through show-stoppers after the game.
Spring break is finished. We're in the last leg and we are overall tendency nervous. It will in general be hard to keep a drew by and by when everyone is trunky for a late spring move away. Coming up next are two or three games to get students moving, tuning in, and focusing. My students are in grades 6-7 and they love these games. I figure more prepared and more young students would participate in these too!
Signs
In an outfit, students ought to familiar with various players and match systems, sounds, bowing, etc. In this game, students work on zeroing in on a 'pioneer' and ought to reflect on every action the trailblazer does. Have students sit or stay all over. Pick one student as a guesser and have them stand in the corner with their eyes shut or in the hall while the social event picks the trailblazer. All students follow the exercises of the trailblazer while the guesser enters and circles and watches to contemplate who the top of the social affair is. The trailblazer should keep on changing up advancements as the get-together follows. The guesser has 3 guesses. This game ought to similarly conceivable while sitting like a typical orchestra ensemble…it's more inconvenient, but it trains students to find ways to deal with 'watch' and have some familiarity with each other.
You can do a tantamount game with bowing in a training. Pick a student to stop their bow…and every single other student ought to stop their bow when the trailblazer stops. Then again, a trailblazer can change to pizzicato and the social occasion should moreover change to pizzicato…etc. It gets students genuinely tuning in and centering.
Pass the Beat Around the Room
The most un-requesting strategy for figuring out this one is to watch THIS VIDEO.
This game is more agreeable than it looks. It requires obsession and focuses…so silly stumbles will made. At the point when students have the model, we displace the word 'beat' with a hand hail. If a student says ' beat,' they are out. Then we replace the word, 'room' with a stride.
This game helps students with keeping a predictable beat and focus on what comes immediately. It's an exceptional technique for getting a social event going and thinking.
Zip, Zap, Boing
This is a quick-thinking gathering game that re-energizes students and impels their frontal cortexes to center, follow orientation, and concentrate! Examine the ZIP, ZAP, and BOING bearings HERE. After you read the principles, watch THIS VIDEO to see how it's done. My students treasured this one!