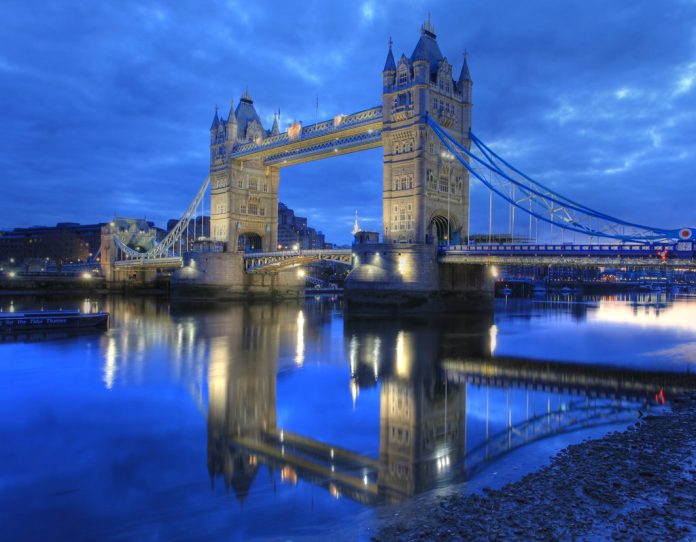 London is such a fascinating metropolis. Visitors will gasp at the splendor of landmarks like Buckingham Palace, Westminster Abbey, and St. Paul's Cathedral as they wander the lovely streets that swirl around them. Ancient alleyways dotted with historic landmarks, luxury boutiques, and Tony Award-winning theatres are juxtaposed with cutting-edge buildings like the Shard.
London is one of the most visited cities in the world, with over 20 million visitors annually. This is not surprising given the city's wealth of fascinating attractions. It might be difficult to prioritize activities in Britain's bustling capital because there is something for everyone—shoppers, foodies, adventurers, historians, and youngsters.
How about a picnic in one of the many large parks, a visit to a royal palace, or a stroll through a beautiful garden? Many of the top museums provide free admission. A show, a horseback ride in the woods, a ride on the London Eye, or afternoon tea at Harrods might be more your speed.
Please make the most of your time in this amazing city by looking at our list of the best places to see and things to do in London. You should also check out the luxury chauffeur service London.
The London Eye
Climb aboard one of the London Eye's 32 glass capsules to experience once-in-a-lifetime perspectives of some of the city's most illustrious monuments. Take in breathtaking panoramas in every direction as the capsule slowly rotates above the River Thames.
Madame Tussauds London
At Madame Tussauds London, you'll get the opportunity to meet some of the most well-known people from throughout the world. You'll encounter influential figures from the worlds of the entertainment business, sports, politics, and even royalty, ranging from Shakespeare to Taylor Swift. Enjoy the Marvel Universe 4D Experience while striking a pose with Usain Bolt, getting up close and personal with Beyoncé, or both.
Warner Bros. Studio Tour London
At Warner Bros. Studio Tour London, you may have a wonderful time by going on a tour that takes you behind the scenes of the Harry Potter movies. The Origins of Harry Potter and His World Step into some of the places featured in the Harry Potter films, such as the Great Hall, Dumbledore's office, and Hagrid's hut, and get an up-close look at the sets, costumes, and props that were used in all of the films. The complete Harry Potter experience imaginable!
Buckingham Palace
You can get a taste of what it's like to be a royal family member by visiting this famous London palace during the summer months. Discover numerous artifacts and treasures as you make your way through the magnificent State Rooms, and then take in the special exhibition spectacle. Your self-guided trip should end in the charming gardens, where you can view the well-known lake.
Tower of London
Experience one of the most recognizable structures in the world by going on a guided tour of the Tower of London with one of the Yeoman Warders. Learn about its history as a royal palace, prison and place of execution, arsenal, gem house, and zoo throughout its 900 years of existence. Explore the Crown Jewels, peer up at the White Tower, and tiptoe through a medieval king's bedchamber as you explore this incredible attraction.
Emirates Air Line cable car
As it whisks you away from the Greenwich Peninsula and the Royal Docks every 30 seconds, the Emirates Air Line cable car provides stunning views of the city from above the Thames. On a flight that can last anywhere from five to ten minutes, depending on the time of day, you can take in the sights during the day or see the city as it shines at night.
Westminster Abbey
Westminster Abbey, recognized as a UNESCO World Heritage Site, is the location of several notable rituals, including royal marriages and coronations, and is frequently used for these purposes. Visit Poets Corner to witness the final resting places of some of the United Kingdom's most well-known authors, including William Shakespeare and Jane Austen, and be amazed by the magnificent architecture that can be found there.
SEA LIFE London
You can experience the ocean's depths at SEA LIFE London like never before. Sharks, stingrays, moray eels, and clownfish are just a few of the hundreds of marine animals that call the aquarium home. Witness the magnificent green sea turtles and put your nerve to the test on the "shark walk" made of glass. Gain further knowledge through daily discussions and mealtimes.
Hyde Park
Hyde Park is London's largest park at 350 acres and has been a popular tourist attraction since its creation in 1635. The Serpentine, an artificial lake that has been a popular spot for boating and swimming since the 18th century, is a major draw for visitors to the park. Speakers' Corner is a well-known spot in Hyde Park where people gather to give speeches (and get heckled).
The first Duke of Wellington bought Apsley House, now a notable landmark in Hyde Park, after his epic victory at Waterloo. Now a museum, it once served as Wellington's residence and displayed his extensive art collection, including Velázquez's The Waterseller of Seville and other works of art gifted to him by European monarchs. In addition to the Wellington statue, one of England's greatest heroes, Prince Albert, is atop the Wellington Arch. Another lovely park in London is Regent's Park. A pleasant stroll will take you to this park's 410 acres, not far from Westminster. Located in the park, London Zoo is a must-see for any family visiting London.
Conclusion
This article tells you about the nine best places to visit in London. No other website has as much information about London visas as ours. Private chauffeur driven tours are the way to go if you want to see London's most beautiful landmarks while having the time of your life. Get a quote today.