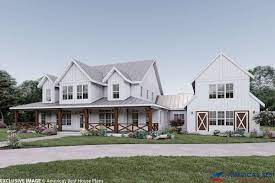 Are you running an ecommerce website or brand? UI Design Agency is a must. They will help you create a user interface that offers an excellent user experience.
But you might wonder, 'how do you choose the right agency?', isn't it? Fret not; this article will give you top tips for choosing the best UX design agency.
Top tips for choosing the best UI design agency
Choosing the best UX design agency need not be a challenging task. You merely need to research the agencies well to ensure your company grows exponentially.
Following are the tips for choosing the best agency:
Check their experience
When looking for a UX design agency, ensure you examine their experience. Check how long they have been working in the industry. You must also analyse their design quality to understand if they will work for you.
You should also check their customer retention rate and if they create a unique design for each brand. Moreover, you should check how they react to criticisms and feedback.
Understand their communication quality
You must ensure you understand the communication quality of the agency you choose to work with. The agency must communicate with clarity, comprehension, and confidence. They must show enthusiasm and determination to work with you.
Another aspect you need to examine is how frequently they will communicate with you. The agency must be willing to update you about the work status daily without annoyance.
Examine their understanding of their tasks
The agency you choose to work with must understand your requirements well. They should ask questions and elicit detailed responses from you. Moreover, they should research your company in depth and provide insights of their own to demonstrate their understanding of your requirements.
They should be able to understand the goals thoroughly before starting the project.
Read reviews and testimonials
You must read reviews and testimonials of the agencies you are looking to hire. Preferably, try to contact other agency clients and understand how the agency has worked for them. The clients will be able to provide insights on how the company works, their design capability, and their response to feedback and criticisms.
Furthermore, you can look for reviews on LinkedIn, Yelp, and other sites.
See their project management skills
While talking to agencies, ensure you examine their project management skills. You must consider the following:
Their grasp of the project
Their skill levels
Whether they will meet your deadlines
How often will they update you
What all they will need to work on the project
You must have good project management skills to help you improve your user experience.
Wrapping up
A UI design agency helps you create an effective user interface to maximise your user experience. They are experienced and help you get ahead of your competitors. Choose the right agency.
You must check their experience, communication quality, understanding of the task, and project management. Also, you must look for testimonials to ensure you are working with a credible company.
So, follow these tips and research different companies to choose the best UX design agency.