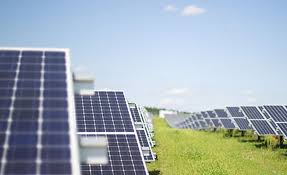 We live in a time where new technologies keep on emerging as well as new diseases. Hospitals need to be fully equipped with the workforce and equipment to face every new challenge. Healthcare is the most sensitive industry that connects us physically and emotionally. The impact of new technology in healthcare is drastic. Hospital is a huge organization and is filled with different people like doctors, nurses, higher authorities, management people, stakeholders, and so on. Thus, there are so many challenges that hospitals face on daily basis:
Inventory management
Hospital inventory contains all the information on supplies and products. A hospital inventory management system keeps track of medical supplies, orders for stuff, dispensing prescriptions, treatment bills, etc. the goal of this inventory management is to keep the stuff organized and prevent the hospital from facing financial loss. The absence of inventory optimization techniques in a hospital will face issues like multiple orders of products, messy store rooms, medical supplies getting lost and expired, etc. Thus, every hospital must invest in a hospital inventory management system.
Cybersecurity
Hospitals hold multiple health records of the patients such as treatment bills, prescriptions, medical records, and test reports. This data is beneficial for other organizations such as research labs to conduct studies. So, the hospital must protect the patient's data from theft. Nowadays, hospitals tend to digitally store this health data which imposes the risk of data theft and breach. This calls for stronger cybersecurity measures. Many hospitals have therefore started using systems like EHR systems, practice management support systems, e- prescribing systems, clinical decision support systems, radiology information systems, and computer physician order entry systems. These systems are all connected to the internet thus imposing a risk of breach of data. Cybersecurity issues include phishing, ransomware, and malware. Cybercriminals and wipers use these techniques to get information from your data and either sell the data or misuse the health data.
Financial Challenges
Hospitals are the most energy-consuming buildings globally. This is because a hospital requires a lot of energy supply for running machines, air conditioners, lights, fans, etc. Therefore, hospitals require a huge sum of money to face these expenses. Also, this is mandatory to provide high-quality healthcare facilities to the patients. In addition, during times of pandemics like COVID-19, hospitals had to face losses due to a shortage of healthcare workers, supply chain issues, and rising expenses. Therefore, to combat such challenges all hospitals need to have strong financial support. Other financial problems faced by hospitals include budget cuts from government funding, delays in medical reimbursements, insufficient funds to improve the facilities, uncollected bills, revenue cycle management, and competition from other hospitals.
Safety of the patients
Patients are what make the whole existence healthcare system work, i.e., if there will be no patients then whom will the hospitals give services to? Thus, the hospitals must ensure the safety of the patients by providing their best services to the patients. It comes from the hospital's executives down to physicians, doctors, nurses, medical equipment specialists, and staff. It needs to make process-related improvements to make the quality of treatments better. The physicians directly affect the safety of the patients and the quality of services provided by them. It is the sole duty of physicians that correct treatment is provided to the patients. Besides that, the productivity of the doctors is affected by extra traffic during rush hours.
Supply chain issues
Issues in the supply chain contribute to issues in the working of the hospitals. The lack of pharmaceutical supplies can result in delays in treatments. In times of alarming situations like the pandemic, there is often a shortage of medical supplies leading to a surge in the prices of medical supplies. Another problem is the sale of counterfeit drugs. Counterfeit drugs are a health hazard as they impose health risks on the patients' lives.
Final Note:
Hospital is a huge organization and is filled with different people like doctors, nurses, higher authorities, management people, stakeholders, and so on. It is impacted by so many factors and faces multiple challenges on the daily basis. The role of the hospital is to provide the patients with the best services. The hospitals face a lot of issues like financial issues, government norms, patient safety and quality care, technological challenges, doctor-related issues, organization-related concerns, access to care, inventory management, cybersecurity, and so on. Apart from that, the hospital is a sensitive organization and has to deal directly with people. Therefore, it is the superior duty of the hospitals to give the best treatment possible to their patients.