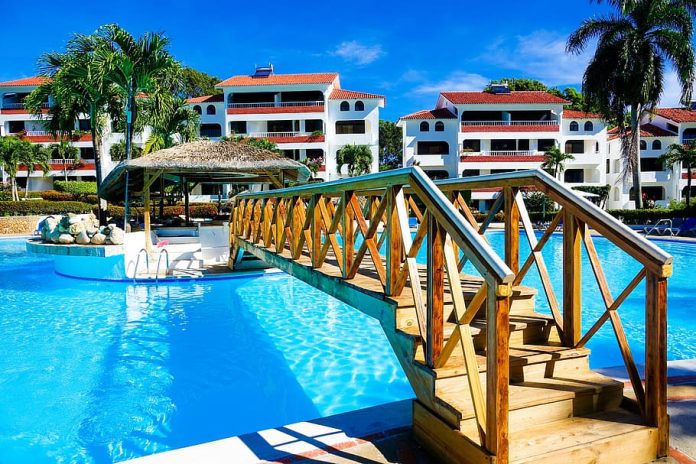 INTRODUCTION:
Hospitality and Hotel Management are two closely connected areas that are concerned with providing guests. They share the same characteristics, like offering services, catering to guests' demands when they're not in their homes, and assisting guests with respect and comfort as well as warmth as a result of their work. Both are employed interchangeably, however, they are not identical in their way, which can lead to confusion among those who think they are one thing. If you are who is interested in the industry of hospitality, it is crucial to know the exact meaning and the distinction between the two.
What exactly is Hospitality Management?
Hospitality Management is the application of management strategies, concepts, leadership, and accountability in the area of hospitality. It involves providing guests with a welcoming and friendly services and an experience. It's a broad field that caters to guests from various industries, from cafeterias that are small to hotels. In the past, they have focused on providing healthy experiences to travelers and guests, not at home. The goal is to provide the same level of ease and comfort so as that ensures that guests do not miss home, as well as a pleasant stay at whatever time they decide to be staying. Hospitality is a broad term that covers:
Food and drinks
Casinos
Adventure and recreation
Travel and tourism and tours
Conferences and events
Accommodation
It contains an extensive list of responsibilities and functions including budgeting, operations commercialization, and more. The specific duties of each position differ depending on the industry. For instance, in cafeterias or restaurants, the guests typically remain for about an hour or so and the most important thing to offer is relaxation and ease. The comfort offered includes cozy sofas, practical dining tables, and soft cushions, paired with high-quality goods. On contrary, top casino services would differ in terms of entertainment and entertainment, with comfort as an additional service.
What exactly is Hotel Management?
Even though Hospitality Management is a broader sector, Hotel Management is a more narrow area. It caters only to guests staying in hotels. It is also responsible for managing the day-to-day activities of the hotel. Hotel managers are referred to as a hotelier. They must obtain a degree.
The job of a hotelier is the following tasks:
It is about the reception of guests who are arriving at the establishment. The receptionist is required to greet guests, assist guests with the reservation process and then register their information in the accounts.
There is a desk in the lobby, which is responsible for loading and unloading guests' luggage and then transporting them to their rooms.
Housekeeping is among the most vital services, as clean and tidy accommodation is a fundamental requirement for a relaxing stay. Hotels must keep their facilities clean as it is necessary for basic human necessities, and a healthy and safe stay is also required by the law. Apart from housekeeping, room service is a vital element of hospitality that ensures that food and other required amenities are available to guests.
The department of food and beverages manages the food and also manages kitchen space as well as dining areas in hotels.
It is responsible for picking guests up from the railway station, the airport bus stop, the airport, etc, and also involves dropping them off at the tourist destinations they are planning to visit.
Differentialities between hotel management
As mentioned previously hotel management and hotel management are two distinct industries that are frequently misunderstood. Once you have a clear understanding of both in a strict sense, it's essential to draw a distinction and examine their relationship with each and develop a thorough understanding of their distinct identities.
Hotel management concentrates on the many aspects of managing and running hotels, which include supervising all operations, ensuring high quality of services, and delivering a positive experience. In contrast, hospitality management is concerned with leadership and supervision roles in various industries like cafes, nightclubs etc.
The job opportunities available in hotel management are restricted to management of accommodation and hospitality management, however, there are many opportunities, from catering to event management. Thus, the industry of hospitality is more diverse and can give job opportunities.
Responsibilities and roles
The typical responsibilities of the hotelier are overseeing different functions within the hotel including the front desk and concierge services as well as travel desks as well as housekeeping. However, on the other hand, in a café, the manager will be responsible for a variety of areas of the business, as well as the services.
Conclusion:
IAHR Institute is an educational platform that offers courses and instruction in the fields of aviation, hospitality, and the management of hotels. It is comprised of a committed team of professionals with real-world experience and knowledge in their field, which equips students with the necessary skills and experience to excel in their careers in these fields. They also offer the students with opportunities to begin their careers.