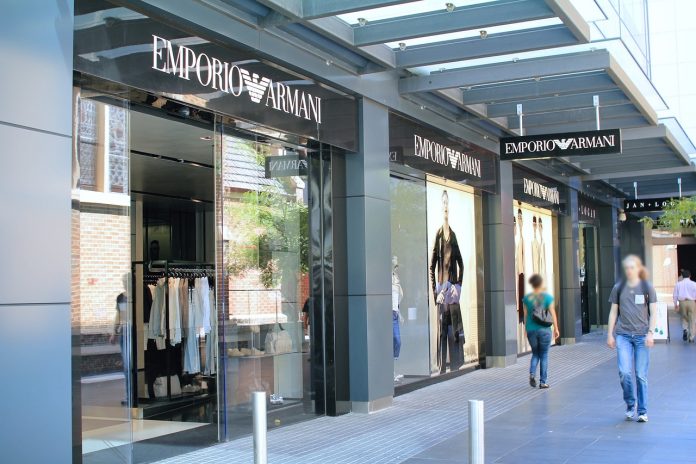 According to a report by GWI, a leading audience target company for the global marketing industry, the percentage of internet users aged 16 to 64 who watch each kind of video content via the internet each week is estimated at 91.9%. The increasing appetite for video content across all platforms is apparent-YouTube happens to be one of the forerunners of this content format.
Video is popular among worldwide internet users and makes for a celebrated medium for creators from all walks of life- designers being no exception. If you struggle to find your way to hit your viewership milestones on YouTube and leverage it to market your skills, this is the guide for you. Here is a simple way you can implement to get more views on YouTube as a designer.
1. Get the Basics Correct
Generally, most creators overwhelm themselves with content creation and overlook the basic stuff. To increase channel visits and eventually improve viewership, update your channel icon, the about section, and other relevant information on your channel's information section.
Do not forget to add links to your social media handles, for YouTube's algorithm also considers embedded YouTube videos shared on Facebook as a view.
2. Know your Audience
It is a general human emotion to feel a sense of belonging and the desire to feel connected. To retain people's attention, double down on this very trait. It is not easy to garner views when viewership is fragmented.
For a loyal following, make content that speaks to your target audience. To do this, research audience demographic on popular designer channels and what they are searching for. You will now be able to judge more effectively what content is likely to get higher views.
3. Keyword Research and SEO
Optimizing your content for the world's second-largest search engine- YouTube, is one of the most effective ways to increase views. You need to know what your audience is looking for to make it on the top of search results.
There are tools to help you skyrocket your views on YouTube, Google Keywords Planner, YouTube Analytics, and YouTube Autosuggest. Be on the lookout for keywords with a high search query and low competition. Include these keywords in your video title, tags, description, and subtitles.
4. Make Custom Thumbnails Attractive
Your custom thumbnail should be a clear and appropriate representation of your video's content. You do not want to annoy your potential viewers through clickbait.
Not only will this drive them away, but your reach and discoverability will be adversely affected. Create a lasting first impression by putting your creative designer hat on and making your video thumbnail as attractive as the rest of its contents.
5. Be Authentic to Cut through the Clutter
More than 500 hours of content are uploaded every minute. For the algorithm to push your video to more users on the platform- your videos must have a degree of distinctiveness and authenticity. It should not be a culmination of all other videos but a certain uniqueness that makes users want to watch your video over many others.
As a designer, you can stand out from others by making complex concepts more digestible or individualistic- injecting your personality or editing. Get a youtube video editor free of cost from numerous options available, and make your videos stand out from the crowd.
6. Collaborate with Like-minded Professionals
In the world of blogging, guest blogging and guest posting are widespread, and the world of video content is no different. People love to see crossover videos starring their favorite creators. Partner up with a popular like-minded creator- one whose values and content are in tandem with yours to benefit from their viewer count.
A successful collaboration is one where both participants can mutually benefit from the exchange. There needs to be a level-playing field for both partners. For instance, if you have a subscriber count of 10,000, look for someone with 5000 to 15,000 subscribers for effective collaboration.
7. Promote Across Different Social Media Platforms
Unless you have an engaged following of viewers who desperately wait for your video notification when it goes live, promoting your video across your other social media accounts makes the utmost sense.
The best way to do this is to add a teaser video and the link to the entire YouTube video to make your subscribers aware of your latest upload. You can always add links to old videos on your channel and increase their viewership months later- post their original release.
8. Focus on Quality
While the above strategies will help your channel get more visitors, your content quality will determine how many of them spend time on your videos and increase your channel subscription. Good execution drives organic traffic and translates into more views.
If your content makes people stick around for longer, it tells the YouTube algorithm about your content quality and is more likely to push your video up in the list of recommendations. Therefore, content quality has a direct relationship with watch time.
Professional video editing software with numerous templates makes it possible for even newbie YouTubers to attract viewers to their channels. All it takes is a dash of creativity, effort to learn, and motivation to maintain consistency.
9. Experiment Across Content Types
Take time to research the trending content types people enjoy watching on YouTube. Shortlist the ones that align with your area of interest and experiment accordingly.
The most sought-after content type for designers- How-to videos, tutorials, day in the life or vlogs, career advice, and process videos. Collaboration videos wherein you interview professional creatives are another option.
10. Pick Your Ideal Video Duration
Monitor YouTube video analytics to gauge the average duration of videos and the percentage of the video viewed. It will enable you to understand what should be the ideal length for your uploads.
Conclusion
Are you a newbie designer using your YouTube channel to serve as a portfolio? Or a veteran wanting to share your expertise by launching a course? Whatever your objective- capturing the attention of your target audience by implementing the above suggestions in your content creation journey will surely help you get more views on your videos.