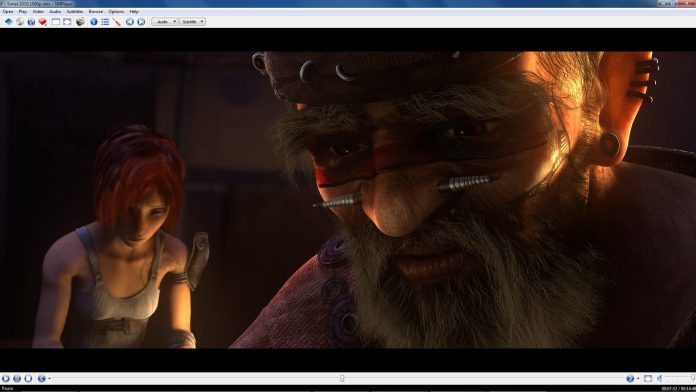 You probably know that one of the best ways to reach and inform your target audience is through webinars. You may raise awareness of your offering, get insightful participant feedback, and produce many highly qualified leads from anywhere in the world. Even if measuring their performance can occasionally be challenging due to the fact that it often requires several points of contact to close a transaction, webinars and online events are unquestionably worthwhile. There are different ways to measure the success of webinars with today's technology and top online webinar services.
Are you looking to host a webinar and increase the ROI? If your answer is yes, you are in the right place. In this session, you will find the best tips to maximize the ROI of your webinar.
What is a webinar?
A webinar is an online event that is organized by a business or organization and distributed to a select audience via computers and the Internet. A webinar is an online video workshop, lecture, or presentation that is hosted on a webinar platform. These sessions, which are frequently business-related, can be utilized to exchange information, concepts, and updates with people all around the world. Additionally, webinars can be used to establish and maintain relationships, increase brand recognition, or showcase products.
Most businesses and organizations hire webinar services providersin order to host engaging and interactive webinars. They offer a high-quality webinar platform that includes a wide range of interactive tools and features. A highly quality webinar service and webinar platform are essential in order to increase audience engagement and maximize the ROI.
Tips to create a webinar and increase ROI
Identify your goals
You must first list all of your goals and objectives. What about your webinar can assist you to increase lead generation and strengthen customer relationships? What are you hoping to accomplish with your webinar marketing campaigns? Your objectives or goals could be
Improve brand awareness
Increase social following
Increase the list of subscribers
Improve sale
After choosing a goal or objective, you must determine how you will be able to accomplish it.
Choose an interesting topic for your webinar
To attract more signups, sales and marketing executives frequently host generic webinars. There are many webinars available on subjects including cold calling tactics, email marketing advice, B2B lead development, and much more. Therefore, hosting a webinar on these complex subjects will fail to draw an audience because the market is already oversaturated with the technique. Prospects are aware of their unique needs and require a remedy or specialists who can examine their difficulties. Therefore, you must delve further and develop micro-level topics. Inform the audience about your area of expertise.
Target the right audience
This is one of the most important tasks because you have nothing to do if you don't target the proper group of people. You can ask a question about the company they work for, the job they hold there, or the size of the company on the registration page to determine whether the individuals who sign up for your webinar are actually interesting to you as an audience.
For instance, if a particular channel generates the majority of your conversions, you should increase your investment there. On the other hand, you might want to think twice about continuing to invest in a channel if it generates a lot of registrations but few conversions.
Promote your webinar
Do you want your webinars to be successful and profitable? Then, advertising for your webinar is crucial. It only makes sense to do everything you can to showcase the finished product given the amount of time and effort that goes into locating suitable speakers, arranging logistics, and developing material. Fortunately, there are numerous strategies for advertising your webinars before, during, and after the sessions including:
Paid advertising
Create teasers
Partner with influencers and brands
Send the emails
Post the details of your upcoming webinar on your social media platform
Optimize your landing page
Create hashtag
Blog posting
Include your employee in webinar marketing
Press releases
Choose a right webinar platform
To hold an interesting and interactive webinar, you need a platform that is reliable and packed with features. There are many different webinar service providers. Select a webinar platform that includes a variety of interactive options, such as live chat, surveys, polls, Q&As, and others, and that works best for pre-recorded webinars.
Make your event more interactive
You must be aware that a webinar must be primarily interactive, just like an in-person event would. You risk losing a large number of viewers if it is not. For this reason, you want to pick a virtual events platform that enables you to interact with the audience and track your viewers so that you can figure out which ideas or actions have had the greatest positive influence on them. Using an interactive chat, Q&A sessions, polls at specific times when you want to know their views, etc., you may accomplish this. By devoting more to your audience and giving them what they truly want, you will be able to improve the portions of previous webinars that earned the best feedback.
Use call-to-action
You must have a clear call to action at the conclusion of every webinar. This could involve registering for a different webinar, joining your blog or email list, completing a purchase, etc. The call-to-action is typically presented in a slide at the conclusion of your presentation or during the Q&A period. Whatever your call-to-action is, it must be obvious to your registrants what you want them to do and why it will be to their advantage.