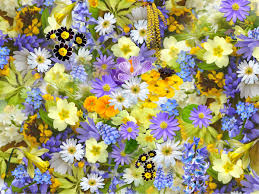 Sympathy flowers create a sense of belongingness, care, support, and hope. These flowers have been a part of funeral services for a long time. It has been a tradition that flowers are present all around the venue. Traditionally flowers were kept to ward off any unpleasant odor, and evil eyes and also to create a better environment.
Arrangements for Sympathy
STANDING SPRAY
This is a wreath-style flower arrangement that is round and hollow in the middle. Surrounded with flowers all over. This bouquet is a classic with red and white flowers. The flowers used in this spray are roses, white chrysanthemums, and lime green hydrangeas. These flowers symbolize love, and peace after death. The formation of flowers is unique where there are clusters of roses followed by a wide white section. This pattern is followed throughout. Other variations to this bouquet are to go with a single section instead of clusters. Instead of segregating the flowers, you can also mix them up.
HEART WREATH
To begin with, you can get a Funeral Flower in Millville, NJ and this heart wreath has three variants. Two with hollow center hearts and the other filled with flowers completely.
RED & WHITE HEART SHAPE – In this, you will find a heart-shaped wreath completely filled with red and white flowers. Red flowers all over the outer edge with white roses in the middle. The color red represents religion, life, health, and vigor.
WHITE & BLUE HEART SHAPE – In this simple arrangement you will find blue hydrangeas, baby breath, and white roses. The color blue is a representation of sensitivity, freedom, and intuition.
RED WITH BABY SPREAD HEART SHAPE- In this, there would be all red roses with baby breath all over. Baby breaths have a deep symbolism, they represent everlasting love, faith, purity, and innocence.
CROSS-STANDING SPRAY-
This standing spray is kept around the service and has a cross symbol made up of flowers. You can get these from Colonial Flowers. Now, this is another kind of formation and a rendition of traditional round wreaths. This also has three types which are opaque and set with flowers throughout –
WHITE & BLUE CROSS
In this, you can put flowers like hydrangeas, delphinium, and iris and for white, you can add lilies and roses.
RED CROSS STANDING SPRAY- as the name suggests this party is full of red roses which are fully bloomed. Along with premium greens and foliage.
REST IN PEACE STANDING SPRAY – This peaceful arrangement carries white chrysanthemums end to end. With lemon leaf, and a rose bouquet in the front middle.
ASIATIC LILY
In this trio, you will get all three kinds of arrangements along with Sympathy Flower delivery in Millville, NJ. The flower combinations remain similar in all three, but the place assigned to each is different. Urn arrangements are meant to be placed around the urn and other arrangements are kept around the venue. Flowers from Millville NJ Flower Shop are the best in town. Flowers in general are meant to cheer people up and be a source of hope for everyone.
ROSE
This is a casket spray that is meant to spread all over the casket. This has yellow roses of different tones, along with some carnations, filler green like ivy leaves, and more. Yellow flowers symbolize warmth and hope. You can also add other combinations of flowers instead of yellow. You can go with red, pink, purple and white colored flowers as well.
You can get Same Day Flower Delivery in Millville, NJ with colonial flowers. There are more options to choose from. You can explore, order online, and get it delivered at your doorstep or at the venue