The Mahpar company first started producing garments for ladies in 2006, with the mission statement "Creating beauty for everyone, anywhere." The Mahpar brand effectively broke into Iran's fashion industry thanks to Javad Soleymani's supervision of the company. The Mahpar brand is known for its distinctive take on formal and business style. After 15 years of developing exceptional skills in designing and manufacturing women's office manteau and pants, overcoats, raincoats, and other articles of women's clothing, Mahpar has set its sights on achieving even greater commercial success. Currently, Saeed Soleymani serves as Mahpar's manager.
making everything beautiful for everyone
The tagline "creating beauty for everyone, everywhere" contributes to the Mahpar brand's success. Mahpar disagrees with his rivals in that he thinks no one should be prevented from having a beautiful style. No matter where you go, whether it's to work or a relative's wedding, you need to be at your best.
This slogan's availability of great style for everyone serves as another crucial tenet, in addition to making every effort to ensure that the finished product is of the greatest quality. At the same time, at the most affordable price, Mahpar is one of the brands that has profited from its years of experience in offering high-quality raw materials with good quality.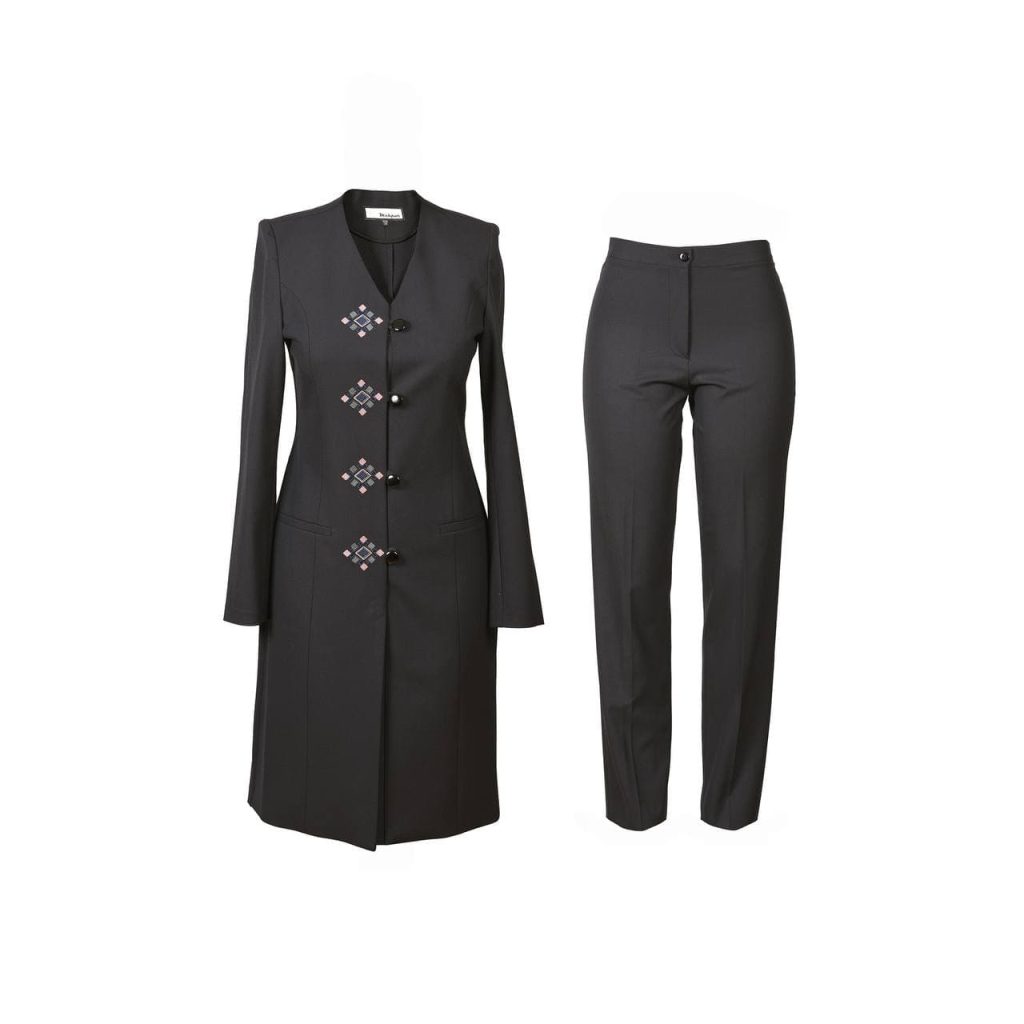 Mahpar's professional branding
The Mahpar brand is well aware of the significance of branding and advertising, and it has made efforts to share this information with other businesses and to put this understanding to use in developing its own brand. By designing stylish, elegant, and fashionable uniforms, Mahpar can aid a wide variety of companies in improving their organization's reputation and in providing assistance in branding their company with an attractive and professional appearance.
utilizing innovative artists and cutting-edge machinery
The Mahpar brand is distinguished from most firms that manufacture apparel for women because most of these companies focus all of their efforts on creating formal wear and frequently lack originality when it comes to designing coats and uniforms for the job. It is functional. The well-known women's clothing line Mahpar has contributed to developing the nation's uniform industry and produced the trendiest office manteau and pants and sets for women. This was accomplished by recruiting a team of skilled designers working in the clothing industry and investing in cutting-edge manufacturing technology.
You can afford the professional look of the Mahpar brand
Popularity and success are difficult to achieve in large companies interacting directly with their clients. The success of the Mahpar brand has made the professional and attractive style more accessible than ever for working women. Because of the founders' business acumen and the managers' customer-focused mindset.
The Mahpar brand has never compromised on product quality while, at the same time, lowering the price of the items as much as possible. Thanks to the managers' expertise and experience. Customer orientation is a core value of the Mahpar brand, which has elevated it to the top of its market by creating high-quality goods at competitive costs.
Design considerations for office manteau and pants
One of the first women's clothing companies in Iran, Mahpar brand is professional and specializes in producing women's uniforms. The distinctive designs of Mahpar's workplace wear make it stand out from the competition. Office suit with trousers are among the products that all manufacturers produce, but they all focus more on the fabric of the garments than on the style of the model or the range of colors available. Most working individuals, not just manufacturers, hold this opinion about work style. They think they cannot wear beautiful outfits because they like to work. Many overlook that they spend most of their waking and sleeping hours at work. Maybe many people spend more time at work than with their friends and family.
If you approach the matter in this manner, you will see that you have spent most days sporting an appearance that you dislike and have stopped.
Mahpar brand has successfully implemented a practical adjustment to these conditions controlling the fashion, formal, and office wear business. The Mahpar brand regards work attire as more than just a sturdy article of clothing devoid of originality and charm. The success of the Mahpar brand demonstrated that working people would shift their work attire from dark clothing and repetitive and boring models to attractive trousers if high-quality items with attractive designs were offered to them.
Mahpar is a women's clothing company that has found popularity
Mahpar brand established tremendous popularity and acceptability among buyers of women's apparel by emphasizing women's jobs and formal style. Mahpar is the success story of a women's clothing company that advanced gradually without lowering the caliber of its goods, and its apparel is always of the best caliber from the button to the fabric.
Mahpar brand has manufactured office manteau and pants, raincoat and coat following the preferences of Iranian ladies and offered them to clients at the best price by utilizing the artistic creativity of its team of designers.