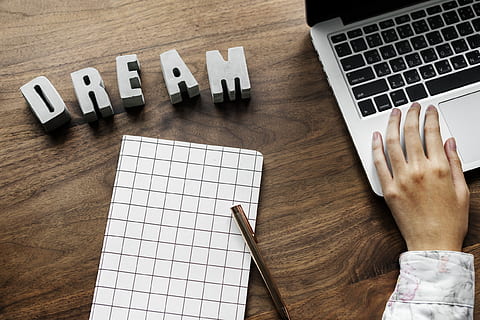 If I ask you what Excel is, you will respond it is a collection of rows and columns that allow you to perform various sophisticated activities. That's what Excel is all about for the average person. When it comes to businesses, however, this concept alters.
The number of operations that organizations can perform with this programme is unbelievable, and most businesses can fully utilize all Excel has to offer if they Hire an Excel Expert.
According to statistics, 751 million people are still using MS Excel, and according to Satya Nadella, it is Microsoft's most significant consumer product.
It is a blessing for small businesses that cannot afford to spend loads of money on expensive software applications to meet a variety of purposes. They can Hire an Excel expert and do most of the tasks.
Here are some areas in which Excel can give your business an advantage.
Accounting
Excel cannot exist without numbers, and it is, in fact, the essential essence of Excel. Every accounting professional does not need to be an Excel expert, but they must have a basic familiarity of the programme.
Accounting specialists will inform you about the wonderful things Excel can achieve for you. After all, Excel allows you to create balance sheets, prepare financial statements, and make budgets. It can also aid in tracking expenses, forecasting, and loan calculation.
Project Administration
Small enterprises and startups cannot usually afford to invest in a costly project management platform. Even yet, if they engage an excel professional, they may manage a wide range of tasks with one single piece of software. It can aid in the management of activities such as finances, project scope, project status, and so on.
Contact and Email List Management
Businesses send and receive a huge number of emails through sales, marketing, consumer inquiries, and even internal communications. MS Excel has a tool called mail merge that allows you to manage bulk emails. Using this functionality, you can establish mailing lists and send mass emails.
Human Resource Administration
People management is a difficult task, and MS Excel can assist you in storing and retrieving information as needed. HR managers oversee procedures such as talent acquisition, training, event planning, and the administration of company benefit programmes.
MS Excel may assist companies in staying on top of individual employee schedules, keeping track of their absences, and maintaining event calendars without losing any other vital information.
Organizing Events
All events, big or small, require careful organization and execution. MS Excel can be useful since it is simple to use and can be customized to meet the needs of the event. It can be used to manage resources, maintain track of participation, and delegate tasks to various other individuals. In addition, if a new member joins, he can take the lead right away.
Contract Management
Contract administrators can also use Microsoft Excel to store and record details of the contract, such as start and end dates, deliverables, and payments.
Microsoft also provides many templates that may be altered to meet your specific requirements and streamline the contract administration process. These templates can be used at any point in the contract's lifespan.
Final Words
These are among the most used business applications for Microsoft Excel. Microsoft Excel may be a game changer for businesses when used with the correct knowledge and skills. The market today is teeming with specialized solutions for every industry, whether for project management, people management, or ordinary day-to-day tasks. However, all of these technologies come at a cost and with a learning curve.
However, the variety and simplicity of use that MS Excel provides are unparalleled. Businesses that Hire an Excel Expert could use it for simple and intricate business procedures while saving time and resources.