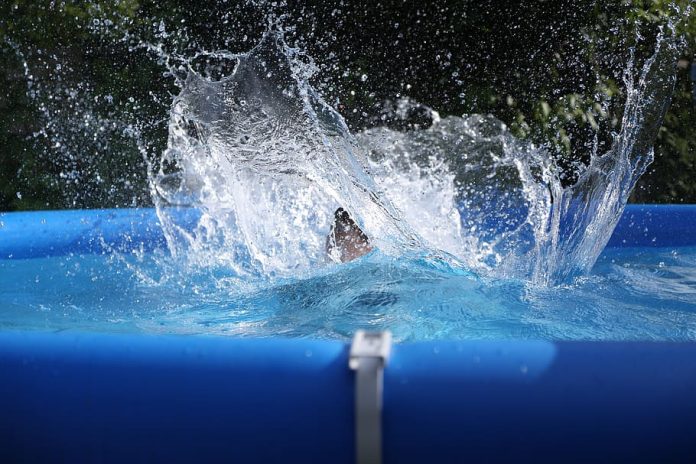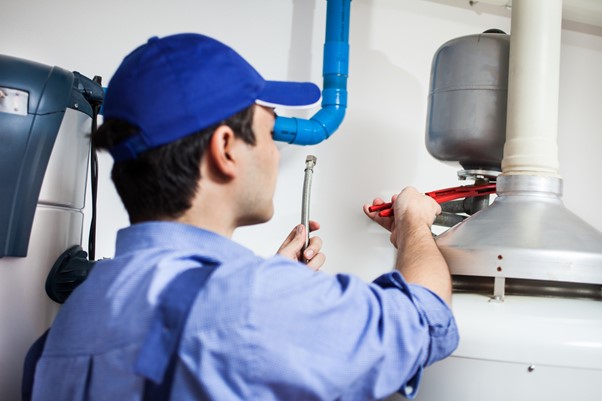 Hot water these days is one of the basic necessities that help make life comfortable and convenient. Because of this reason, almost every homeowner has a water heater installed in their homes. But you will be frustrated when it tears out due to various reasons. However, there are numerous reasons for this problem which needs a professional technician.
They do the job in a perfect manner so that homeowners will not face any type of difficulty in the future. Not only this, most people only rely on a professional plumber to install the water heater. Now the question is why it is essential to hire a professional plumber to install a water heater?
But before this, let's talk about different types of water heaters.
Types of Water Heater
The classification of the water heater depends upon the design and functionality. So, let's discuss it: –
Instant Water Heaters
They are high-powered appliances that heat up the water instantly, or you can say really quickly. They are very compact and are best suitable for small bathrooms and also for kitchens where there is less space. However, it comes in 1 to 3 liters.
2. Solar Water Heaters
As the name suggests, solar water heaters are environment-friendly systems that help in promoting sustainability by fulfilling the primary purpose of hot water in your home.
They usually convert renewable solar energy into heat with the help of a solar thermal collector. In these heaters, a roof has a mounted cell that absorbs the sun's heat and transfers it to an anti-freeze closed-loop unit present in the water tank.
3. Gas Water Heaters
This type of water heater runs on LPG that is liquefied petroleum gas, and gets the gas through pipelines that are connected to cylinders. However, these water heaters are highly energy-efficient, lighter in weight, and cost-effective.
Apart from that, they use less energy and take less cost to run than electric water heaters. But the thing is, gas models are pretty expensive when you buy them.
4. Electric Water Heaters
This type of heater is most commonly used in almost every home. They work on electricity and come in broad categories as their storage capacity starts from 1 liter to 100 liters.
No matter what type of water heater you choose for your home or business, ensure you install them via professional people. The reason is they are highly experienced, qualified, and skilled in their work and will do the work with full perfection so that your hard-earned money will not go in vain.
To get this answer and to clear the confusion, let's talk about the advantages of a professional water heater installation: –
Correct installation
This is one of the apparent benefits of contacting a professional to install the water heater the first time. However, there are indeed a number of do-it-yourself videos which will help you to install a water heater, but there are various things that videos talk about. If you have installed an incorrect water heater by chance, it can lead to water leaks and many other problems.
However, these issues will waste your hard-earned money as they can deteriorate the problem further. On the other hand, if by chance you haven't noticed the problem, it can lead to mold and mildew and can damage the whole structure of your home.
On top of that, the incorrect installation can also damage the unit itself, because of which you have to replace the unit. So, if you want your water heater to work efficiently after installation, always go for a professional water heater installation.
Offers professional service
Suppose you hire a professional for water heater repair with many years of experience to install a water heater in both home and business. Apart from that, they very well know different types of water heaters and how they are installed as various brands' installation techniques are different from others.
Upon that, after installation, if the water heater faces some issues, you can call them right away, and they will address the issue within no time and at an affordable price. So, always rely on professional water heater installation for the best result.
Code compliance
No matter what type of water heater you are installing at your home or business, there are some essential quality and safety standards that need to be met by the homeowner. If you are doing this work yourself, you are not aware of all these things. But if you trust a professional for the installation, they can assure you all the quality and safety standards they met according to the manufacturers' recommendations.
So, deciding to install a water heater by a professional will be the wise choice as they only install the water heater that complies with building codes.
It helps save time, and you will get a functional water heater fast.
When you have to install your water heater or get it repaired, especially in winter, you want fast service so that you can use it as soon as possible. This can only be possible if you hire a professional water heater company as they are highly experienced, skilled, and qualified enough for the work. However, they also know how to install different water heater types.
Suppose you have decided to replace your old water heater with a new one as it is too old. After this, you bought a new water heater, and you slogged through various installation videos. Finally, you have made a false start and finished the installation job. According to you, the job is perfect and no doubt it is working correctly.
But the thing is, many issues take time to get noticed, like, burning too much energy or a leak. In this case, if the problem gets unnoticed, it will turn into a big issue that will take a few hundred dollars to repair. If you take the help of a professional in the installation, they will give you the peace of mind that you deserve. So, why avoid taking sleepless nights to contact a professional for water heater installation.
The bottom line
The above are some of the best advantages of professional water heater installation. But ensure you only hire genuine people for the installation as there are many fake companies in the market that promise to offer the best work, but they don't. So, take care and search thoroughly before hiring one.
Author Bio:- Karl Brown
Karl, a marketing manager at EZ Leak Detection, loves to write about plumbing and HVAC services to make the life of the reader easier. Leakages in your property can be dangerous but not all the leaks are easily accessible. He has given extensive information about water leaks and slab leaks and tips to detect them quickly along with quick solutions to prevent you from inconveniences and health hazards.
Leakage problems and malfunction of appliances demand comprehensive solutions. Also, regular maintenance is not the thing to be missed for leading a life with zero hassles. Read our recent post related to leakage detection and repair, alerts for HVAC shutdown and how to repair it, and installation of AC and water heater in San Diego.