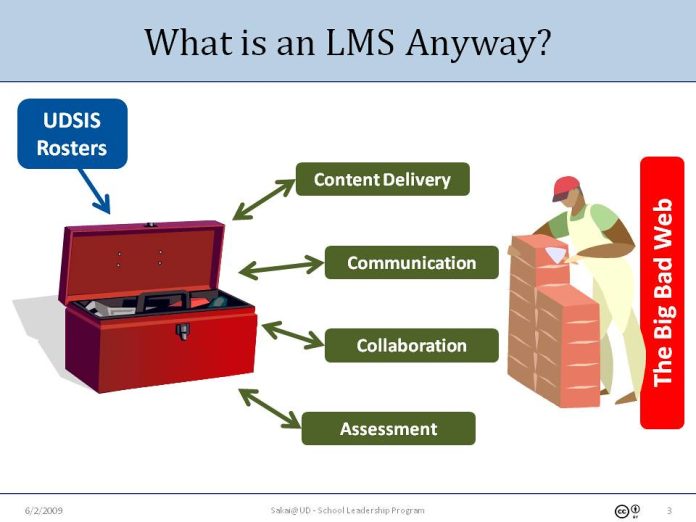 When you are looking for a good LMS system for your organization, you should look for several important features. These include multichannel learning, assessment, and real-time notifications. Learning management systems help you combine both online and local training. They also automate routine tasks. Users can easily access the system from any device, including mobile devices. In addition, gamification and video streaming help users engage in learning. Learning management systems also feature robust reporting frameworks that track individual progress. Moreover, these systems are highly secure and have 24 hour customer support.
Multichannel access
An LMS system should provide multichannel access to a wide range of content. It should also have a robust knowledge base and a tracking system for support history. Dedicated contact details are also vital. A good LMS should be easy to administer and provide a range of flexible features, including dedicated e-commerce features.
Multichannel access is important for people with disabilities and remote workers. Most new LMS systems comply with WCAG, a standard that specifies minimum accessibility requirements for websites. Multichannel access to a learning system also improves retention, since people retain information better when it can be shared with others.
Ideally, an LMS system allows learners to access course content from a wide variety of devices, including smartphones and tablets. It should also allow instructors to design their courses with ease and include all types of content. For example, instructors can embed videos and audio from the Internet or create their own course content.
SCORM is not a new technology, but it is a constantly evolving standard. It is critical to choose an LMS system that supports SCORM in order to take advantage of third-party content. Non-SCORM-compatible systems make it difficult to integrate third-party content, making SCORM-compatible systems a must for anyone looking to offer online courses. In addition, SCORM is widely adopted by organizations, including the U.S. Department of Defense, where SCORM is used to support digital learning.
Multilingual capability
Multilingual functionality can make a significant impact on the user experience. It can help them learn better and explore content in a more convenient manner. It can also help them create beautiful experiences across various languages. Without this functionality, a course may fail to engage users and may not be successful.
Multilingual capabilities also improve employee satisfaction. By providing training material in multiple languages, a multilingual LMS can attract and retain talent from all over the world. It can help businesses attract and retain global talent and help them excel in their careers. For instance, employees can choose to take courses in English and compare their native language versions to the ones provided in their native tongue. Such features can help employees learn more effectively in English, increase their vocabulary, and increase their overall proficiency in the language.
A multilingual LMS system can also help companies with multiple locations implement a learning management strategy that meets international needs. The iGaming Academy portal, for example, supports multiple languages. For example, Sinclair Pharma, a global company with global distributors, wanted to provide its employees with an online learning platform that would help maintain best practices, health and safety, and patient outcomes. The company tried a makeshift platform, but ultimately chose to implement a multilingual learning management system. As a result, their training completion rate has gone up dramatically.
A learning management system can automate various tasks, such as managing new user populations, user deactivation, and group enrollment. The system should also have geolocation capabilities. This helps learners to access the appropriate version of a course immediately based on their location. It can also integrate artificial intelligence to deliver a personalized experience.
Multi-assessment
LMS systems with built-in multi-assessment tools can automate the process of creating and grading tests and other assessments. This feature can save you time and resources. Many tools also provide pre-made questions and grading rubrics to help you create consistent assessments. They can also automatically grade tests and simulations, and they may even include collaboration tools like live chat and discussion boards.
Multi-assessment features in an LMS system can help you identify and prioritize areas for improvement. For example, an LMS with adaptive assessments should be able to provide content based on the learner's role or history. For instance, a sales role should have access to training content specific to sales. A personalized LMS can increase user engagement.
Built-in LMS assessment engines also allow you to monitor the progress of your online training. By measuring the results of your online training, you can see if your employees are up to par with their goals. This helps you adjust your online training to improve employee satisfaction and ROI.
An LMS must also be mobile-friendly. Mobile-devices are now a major part of the global workforce. Whether it's a smartphone or a laptop, a mobile-friendly LMS will make it easy for students to access their courses from anywhere.
Real-time alerts and notifications
Real-time alerts and notifications in an effective LMS system are important for many reasons. They help an organization keep track of big data and automate repetitive tasks. Moreover, they can help a company identify pain points and adjust training programs. They are especially useful in industries where compliance is a priority.
An effective LMS can track and report progress in a shipping area in near real-time. A good system can also notify the manager if a production bottleneck is looming six hours ahead of time. This can help the manager avoid wasting resources. It also helps an organization improve employee productivity and efficiency.
Another important function of an LMS is its ability to automate communications to trainees. This feature minimizes the manual actions of training managers, platform administrators, and teachers. It also helps increase learner engagement by sending personalized messages to them. These messages can ask them about their progress in training, their impressions of the course, or other pertinent information. Another use of automatic notifications is to send discount coupons to students.
Real-time alerts and notifications in an appropriate LMS can help instructors and students keep track of eLearning efforts. It can also inform instructors when students submit homework and start webinar sessions. Moreover, an advanced LMS should provide reporting features that let users query data and view it in charts and graphs.
Single sign-on process
The Single Sign-on (SSO) process is an excellent way to ensure that your customers or learners can easily log in and out of your LMS system. SSO is an increasingly popular technology and is a great way to simplify the login process. You can use SSO as a foundation to integrate your LMS with other applications, such as a web-based learning management system.
SSO enables a user to access multiple enterprise applications using the same credentials. By eliminating the need to remember multiple login credentials, SSO can help you to reduce the number of login attempts and reset password helpdesk tickets you receive. It also simplifies the LMS login process and frees up resources otherwise spent on managing account logins.
One of the best aspects of SSO is its seamless integration with other programs and software. By utilizing a single sign-on process, you can seamlessly integrate your LMS with your other applications and simplify the login experience for your users. Single sign-on also simplifies the data entry process and allows you to push and pull data from your LMS to other applications.
Single Sign-On makes your training processes more agile and secure by using the same login credentials across all of your applications. Whether you use SSO to connect your LMS to internal servers or social networks, you can rest assured that the security of your users' credentials will never be compromised.
Security
One of the most important aspects of an LMS system is the security of the data it stores. Many LMSs automatically back up their data and even allow users to manually save the latest modified version of any data they create. While this can be helpful, it can only protect data to a certain degree. For this reason, the security of your data must also be regularly checked by an administrator.
A good LMS will contain several different security settings that you can adjust. For example, you can increase the complexity of your password or restrict access to computers within your organization. You may also be able to limit access to home computers, which will help keep your information safe. However, before making any changes, it's best to consult with your internal IT/security team or LMS provider to ensure all the necessary features are in place.
In addition to data encryption, an LMS should also have advanced security measures. The data stored in an LMS contains sensitive information about users. This data must be safe from cyber criminals. Modern LMSs use cutting-edge security protocols to keep data under lock and key. They also use cutting-edge authentication measures and restrict domain access to prevent access from unwanted parties.
While it may not seem like a big deal, it's important to be vigilant about security. Even a small intrusion can put your employees' personal information at risk, or even expose important business information. Whether the intrusion is accidental or deliberate, it can disrupt the operations of your training program.