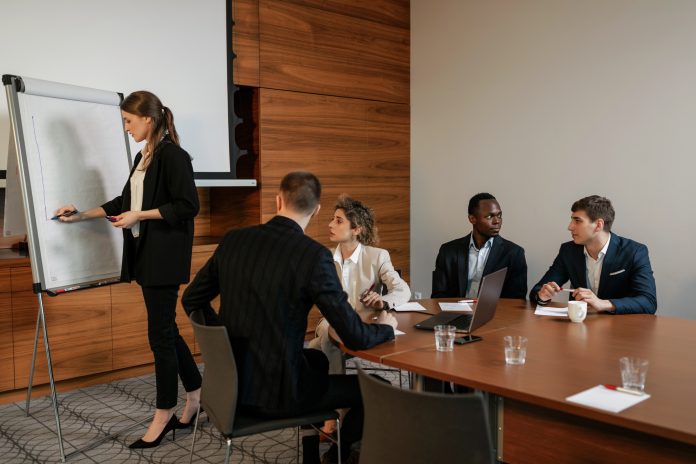 Presentations are necessary for academic success, but you can't make an engaging presentation if you can't write well. You might not always be able to create visually pleasing presentations. In other situations, you might occasionally engage in extracurricular activities, part-time employment, or other pursuits. When this happens, you can ask, "Can someone do my presentation for me?" or "Can you give me some presentation writing advice?"
This blog will explain how to make your presentation more effective, engaging, and memorable. You must invest 5 minutes reading the tips discussed in this blog.
Tips to make a professional presentation!
You must consider the following suggestions to find an answer to your question about how to make your presentation more professional. If you heed every piece of advice we give, no one can stop you from giving an engaging presentation.
1. 10-20-30 rule of making a presentation
If you follow this guideline, your presentation will consist of ten slides, take less than twenty minutes to deliver, and use no font smaller than thirty. When writing presentations for their clientele, even homework help websites employ this advice. The impact of your presentation will be diminished if you break this rule. Who aspires to that?
To grab the audience's attention, begin with an intriguing title slide.
Your title slide should pique the interest of the audience. Your presentation will be futile if you can't immediately grab the audience's attention. Your efforts won't be successful. For that reason, you must make an effort to create a captivating title slide.
2. Make a structure that is easy to understand.
Your presentation needs to have a start, middle, and end. You should rapidly summarize your primary points when you start delivering your presentation. Expand on your major ideas and thesis statement after that. Finally, before you wrap up, share some crucial thoughts with your audience.
3. Continuity is essential.
Using the same colors and background patterns throughout your slides improves their visual appeal. Your presentation becomes more coherent as a result. It consequently draws in your audience.
4. Limit each slide to one thought.
Each slide should focus on one main concept to make it easy for your audience to follow along. The effect of each thought could be diminished if there are too many ideas in one presentation.
5. Limit your text usage.
Do you know what makes your presentation successful? It is the fact that your audience is more interested in you than the text that the slides display. Therefore, you must prioritize decreasing the quantity of text on the slides so your audience will be more attentive to listening to you. For this, you can create concise bullet points and expand on them as you make the presentation.
6. Add powerful images
Visual communication is the finest tool available. Presentations are more interesting when they include visuals and help you clearly communicate your ideas. You may bring life to your presentation rapidly by using an infographic.
7. Information-rich
A lack of informative material turns presentations ineffective because your audience won't pay attention to them. To make information-rich presentations, you must take the time to organize the material and do your research.
Keep your audience interested by asking them questions.
It's a great idea to halt during your presentation and ask your audience a question. This advice will enable you to start a conversation.
8. Make a strong call to action
Instructing or persuading the audience is the presentation's main objective. We shouldn't introduce fresh ideas at the end of the presentation. The final slides of your presentation should include a concise summary of everything you mentioned during the presentation.
Expert recommendation!
We anticipate that our post has given you the pointers you need to make your presentation stand out. Sometimes, you'll simply run out of time to complete your presentation. You might be juggling a part-time job or personal concerns. In such cases, you ask, "Can someone do my presentation for me?" Of course! The best option for a stress-free presentation writing experience is to choose a presentation writing service.
Our specialists believe that TutorBin is one of the top presentation writing services. It will create a convincing, factual, and visually appealing presentation. It employs proficient PowerPoint presentation writers that provide top-notch, creative presentations on schedule. Your ideas will be put together in a presentation that makes your argument by the experts at TutorBin. Knowing that this firm will provide original presentations to improve your GPA will allow you to relax.
Happy learning!
For more information , visit us.