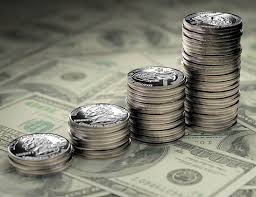 If you are looking for the best Magento extensions in 2022, you are already aware of the perks that come with them. Yes, Magento plugins can be a lifesaver in a development environment as they could save developers from designing and developing extra modules.
When you hire Magento web developers, they can rather use these plugins to add advanced features and functionalities to the eCommerce sites. Whether it is simplifying the checkout process, processing bulk orders, or managing sales & marketing activity, these plugins can help you effortlessly.
Notably, businesses can use these plugins to boost their sales and profits. Here, we have enlisted the best Magento 2 extensions that businesses can use to boost their online store's profit in 2022.
Best Magento 2 Extensions to Use in 2023
One step checkout by Amasty
This plugin can turn your checkout page into a user-friendly and simple interface for Magento 2 eCommerce websites. Developers have the option to optimize the checkout page for faster performance so that customers can be easily converted.
Features –
Product editing options.
Feature to display time and date of delivery.
Setting default preselected values.
Free updates for a lifetime.
Amazon Pay support.
Option to auto-detect geolocation.
3-months complimentary support.
60 days money-back option.
Magento 2 Instagram Connect
Instagram is second in line after Facebook with highest everyday logins. In 2022, the said social networking site has over 500 million DAUs (daily active users). That speaks for the immense popularity of the application and what it is capable of.
For a business to be successful and make a brand recognition, Instagram is the perfect platform for eCommerce product promotion. The Magento 2 Instagram Connect extension allows businesses to connect their Instagram profile with the Magento 2 online store.
It is a great plugin to connect with your Instagram followers, create widgets to show product display, select products, add hashtags and share them directly to your Instagram account.
Features –
Create and display Instagram widgets anywhere on your website.
Help users navigate for product purchases by linking them to images.
Auto add engaging content for revenue generation.
Sort images based on criteria.
Choose flexible layout.
MageMob Admin by AppJetty
The MageMob plugin is an admin tool that provides your Magento-powered store the flexibility it requires. The application makes it possible for your Magento store to be managed seamlessly via a mobile phone round the clock.
Tracking Magento backend is easier with just a smartphone. Businesses can manage customers, track order fulfillment, order details, and more using this plugin.
Features –
Multi-store support.
Improved security for the Magento 2 store.
Track and receive business insights based on reports.
View & manage customer reviews.
Two-factor authentication by Xtento
If you want your eCommerce store to be secure and ensure authorized logins are only allowed, this two-factor authentication plugin by Xtento can serve your purpose best. Adding this plugin to your Magento 2 eCommerce store would mean adding extra layers of security to the platform.
Your shoppers can relax and enjoy a secure shopping experience. When a user attempt logging in to their account, they will receive an OTP on their registered mobile number or email address, which needs to be entered for authorized login.
Features –
Free support for up to 6 months.
OTP facility, valid for up to 30 seconds.
Free installation service.
No code encryption.
The more secure your site is, the more recognized your brand can be. You can gain loyal customers and improve your sales gradually in the long run because shoppers feel safe to use your site.
Mageplaza SEO extension
SEO is critical for any online store as it can bring organic traffic. Your online store can get more traffic and have better chances of client retention and conversion. Magento programmers can integrate this plugin into your eCommerce site to implement many search engine optimization tactics without much customization.
Prevents stores from publishing duplicate content.
Detailed SEO report can be generated.
Simplified rules for adding SEO metadata.
Hreflang tag.
Cross-links.
SEO checklist.
Automatic addition of structured data.
Alternate tag linking.
Rich snippets review.
Create advanced XML or HTML sitemaps.
Advanced shipping by Owebia
It is one of the most popular Magento 2 extension that businesses can bring to use. The plugin assist developers in creating engaging and simplified shipping pages and shopping cart. In addition to this, it can also help businesses optimize and decide their shipping fee based on variables like delivery date, product category, distance, delivery date, quantity, price, weight, coupon codes, etc.
Features –
Add variable attributes to decide shipping costs.
Free plugin.
Allows using coupon codes for managing fee reduction.
Enable businesses to manage extensions for drop shipping.
With Magento 2, there are a plethora of extensions available. Be it for reporting and analytics, SEO, store optimization, content customization, or managing payments and security. Businesses can hire dedicated Magento developers and get the necessary help to integrate these plugins to optimize the eCommerce store for good.
It saves them from extra development overhead as they get to use these updated plugins conveniently. However, businesses have to ensure they are not using any faulty plugins with underlying errors or extensions from vendors who aren't going to update it in future.
Careful considerations with the right Magento 2 plugins can take an eCommerce business to places. Nevertheless, it is best to hire Magento web developers who are skilled and experienced to integrate and customize these extensions for good.
Summary
There are plenty of Magento 2 extensions that can elevate your online store's performance, engagement, ROI, and profits. Here, you will see plenty of such Magento 2 plugins that are popular in 2022. Check this!