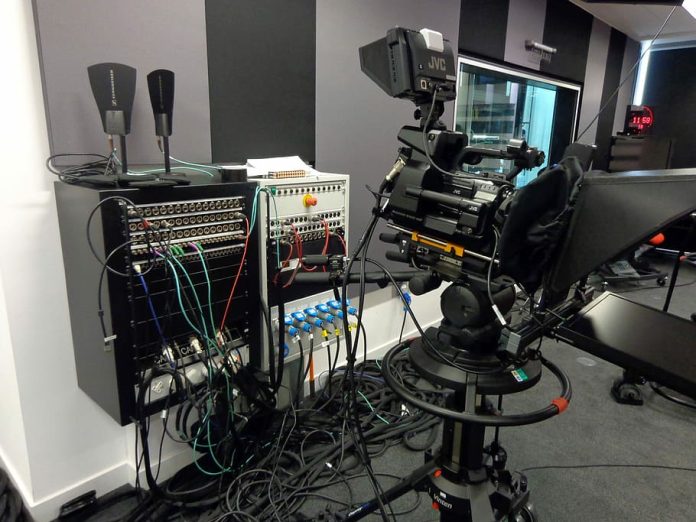 Are you are fascinated by the 'cut the cord' movement that has enthralled internet users all over the country? Is that why you are seriously considering letting go of your trusty old cable TV subscription and opting for streaming instead?
Although streaming simplifies the entire process of watching your favorites or the latest releases more than ever before, there are plenty of reasons why you should still stick with your cable TV service.
Here Are Some Reasons Why You Shouldn't Cut the Cord, Just Yet
Cable TV comes with a lot of benefits that should not be underestimated. Though cost plays a strong role that may lead one to let go of their cable TV service, it doesn't always have to be this way.
Here are some things that you should consider before taking a giant leap and getting your traditional cable TV service canceled:
Are you ready to let go of your cable TV service because you are unable to view past movie favorites?
Maybe your basic cable TV plan does not have a large media library that's why you are not able to view the latest seasons of your beloved TV shows.
Were you not able to view your favorite shows via the selected plan?
Or maybe you can get them via the On-Demand option?
Let's delve further before you make that shift:
Price & Contract
One top reason for shifting from cable TV to streaming is the price factor. Since streaming is a more affordable option than cable TV, which is why more people are inclined toward it. Another reason for switching over to streaming is the contract issue. Most cable TV and even satellite TV services come with an annual contract, which has the price doubled in the second year of service mostly. Whereas that's usually not the case in streaming, which can be canceled anytime you want, without much of a worry. At least up till now.
Plethora of Choices
With streaming, audiences have the option to hop on to another app whenever they feel that the one they are currently using is not on par with them. Since streaming is usually contract-free, it is easier to jump from one service to another. For instance, you may not like Paramount+ so you can instantly bail and jump ahead to Disney+ or give YouTube TV a shot. However, if you are unimpressed with the contract-based service, then you cannot quit it because you are kind of, stuck with the TV service.
Gateway to a Whole New Universe
Streaming apps today have opened a whole new universe to consumers, who are exposed to a plethora of options. These include many international ones as well, which were previously not available. But that's not the case with cable TV or satellite TV because, with these, channel line-ups are limited. The most customers could get were some 300+ channels but that's only if one is subscribed to a high-end monthly plan, which may not exactly be called "cost-effective".
Benefits of the Conventional Cable TV That You Don't Want to Miss!
Though streaming services are considerably better than cable TV these are only feasible if you have speedy internet service at your disposal. If not, then you will be stuck with a service that hiccups, buffers, and comes with a whole lot of glitches!
That's just one of the reasons why cable TV is beneficial, for there are plenty more!
Cuts Back on Your Monthly TV Bill
The basic cable TV for the average household can greatly cut back on the monthly bill. However, most people usually change their provider only when they are moving. Or if they are highly dissatisfied with their service provider. If you are ready to change your residence, then now is the time to invest in a service provider for a price tag, which doesn't break the bank. So whether you live independently or are a part of a family unit, in a rural sprawl, or are among the urbanites of major metropolitan, basic cable TV options are attractive, just as ever!
Offers Customers to Bundle Different Services Together
With cable TV, users have the option to bundle internet, TV, and phone together since it's more pocket-friendly. But it depends from provider to provider. Many are not available in certain areas while several others often slip in extra perks, add-ons, or any kind of benefits to retain their target consumer. But most people prefer to bundle up several services together since it means that they will get greater variety for lower or reduced rates!
A Wide Range of Sports Networks Are Accessible
Another reason why you need to stick to your basic cable option is the sports factor. This is especially important if you are a sports buff since it is often a big deciding factor whether you want to cut the cord or not. Many sports enthusiasts will find that their present cable plan offers all the sports networks that they like. Even though many streaming options now deliver options that enable users to watch the latest sporting events but it ultimately depends on the user. Moreover, many users often switch from a cable TV service to a streaming one due to their viewing habits. The most basic cable TV subscription comprises all the options that users like, so it is worth a shot.
Basic Cable TV Plans Are Compatible with Smart Devices
Although the market is crowded with a plethora of TV channel options that offer all sorts of possibilities, the basic cable TV plan from any provider, such as Optimum TV, is still a pretty reliable option that can also be used with the latest smart tech equipment. This means whether you have a gadget as little as a smartphone or have the entire house aligned with smart tech, the basic cable TV plan would easily work with the latest smart tech.
Still a Feasible Option, Even If You Are Not a Fan of TV
Whether you are a fan of the smartphone, you may need to have it. Similarly, you may occasionally be tuning into your TV whenever you find media content that suits your preferences. Which is just as good as anything! Even if you don't watch much TV, a basic service plan will be enough for you and the family, without derailing your budget! What's more, the user may get the minimum amount of TV channels with a basic monthly service, so always select a cable TV provider that offers channels with all your favorites.
Select a Cable TV Provider That Offers Senior-Only Discounts
Many ISPs today offer TV packages, which are reasonable discounted TV plans that are downright economical for the senior user. In some cases, even free packages to the senior population in the U.S.
Simply check if your current cable service provider is offering any exclusive discounts for retired seniors only. Many even offer an upgrade if they are shifting to a new area. Or pair up with a speedy internet plan.
Many telecom companies today offer plans, which are priced as per the internet speed of your connection and by the total number of TV channels.
Now that you are aware of the innumerable advantages of getting a basic cable TV plan, always select one that's easy on the pocket and helps you save massively as well.
Still not convinced? Are you still ready to cut the cord? Don't worry, we aren't finished either!
Quick Ways That Cable TV Plan Helps to Reduce Your TV Costs
Select a cheaper cable TV plan for the month. All TV providers offer basic services, which are quite cheap.
That's why it's quite beneficial to assess the list of premium TV channels offered by the cable TV provider, especially once the promotional period is over (that's usually the first three months).
Make sure that the content meets all your digital requirements. Most cable TV providers present the option of combining basic cable TV channel lists with a streaming service of their choice.
Always bundle up – your internet service with the current TV plan and phone service. Many companies also offer a discount if you actively participate in their referral program. So never give up any opportunity for a discount as this can get you some awesome freebies along the way as well!
Many cable TV companies also allow customers to purchase their modem while plenty of others will let you rent internet equipment for a reasonable price.
Unless you are a die-hard TV buff, we suggest that you drop the DVR option as this can add extra charges to a reasonably priced TV plan. Users can even drop channels that they don't watch.
Simply call customer service and speak to a representative to reduce the price of your TV plan. You can even switch to another TV plan, maybe with a different provider. For instance, Suddenlink TV customers now come under Optimum, so they will have to contact the customer helpline of Optimum TV.
When shopping for reasonable cable TV plans, always check if there are any kinds of promo packages for the TV plan since these are also quite decently priced and don't break the bank with expensive rates!
Also, check that you have access to local TV channels and can even customize them as per your liking.
Make sure that majority of the cable TV channels offered by the provider are ones enjoyed by everyone in the household. For instance, many people are not avid sports fans, so check if you have not selected a plan that has a major of sports channels. Because if they do then that will also instantly increase the price of your plan.
Always check that the fee for your current TV plan isn't just the intro price for a limited option. You can even call the service center and check if you can freeze your account for a certain time but you need to check with the service first.
Wrapping It Up,
Even today, plenty of people stick with their cable TV service but if it's not offering enough TV options or you have noticed unreasonable price hikes for a service that's anything but impressive, you can give streaming a try. However, if you are more than satisfied with your cable TV service, we suggest that you don't jump on the infamous cord-cutting bandwagon. Just yet.