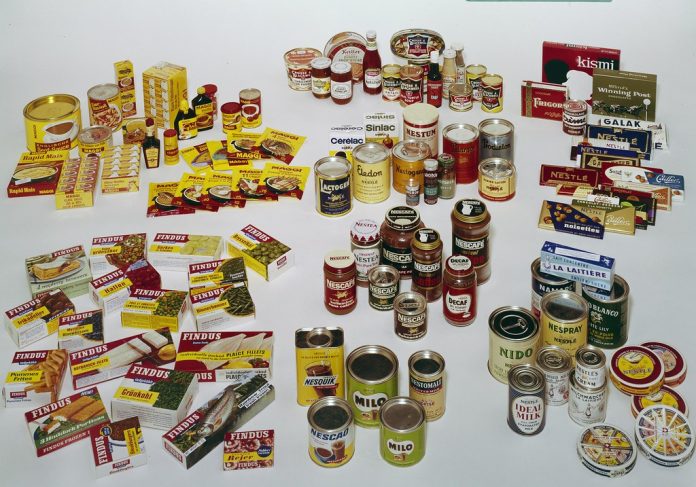 The global handicraft market is expected to reach $1.252 billion by 2027. That's a luring opportunity to tap into if you're crafty and looking to start a side hustle.
Here are a few top tips from leading sales programs to help you build a thriving handmade business.
Do your research
Before jumping into the deep end, make sure you do your homework. As an entrepreneur, you will do well to understand your market. Schedule a time to run market research on:
who your target audience is
what their needs are
how much they are ready to pay
who your competitors are
Answering these questions can help steer you on the right path, especially when it comes to pricing your products competitively according to the market.
Develop a brand
Branding tells the rest of the world who you are and what your business is all about. Neil Patel, the co-founder of NP Digital, suggests thinking of your brand's identity as its personality, highlighted by color, fonts, and illustrations.
When marketing your product to sell, it's all about sending the right message to the right customer. This comes down to self-identification.
Consider, do you fall under the artisan-made category, proud to be homemade with love? Or do you offer an exclusive product that is only produced in small batches? These little details can mark your brand out from your competitors.
Pick the sales platform
Picture a graph. Point A is your brand and Point B is your customer. The question is, how do you get from Point A to B? Or how can Point B find you in the forest of Point Cs, Ds, Es, and even Zs? By placing Point A up close and personal to Point B, you are more likely to catch the latter's attention.
Here are some of the main platforms that will connect you and potential customers:
Online Marketplaces
According to recent studies, one-third of buyers begin their first rummage into purchasing online by using well-known online marketplaces, such as Amazon and eBay. Sales through these online marketplaces have accounted for 52% of online retail sales from across the globe.
Uploading your products to these marketplaces is relatively straightforward and you can start selling almost immediately once you have a well-thought-out listing in place.
To create an effective listing that will catch your customer's eye:
choose an appropriate category and sub-category
write clear and easy-to-read titles
provide a detailed description
use high-quality photos that are free from cluttered backgrounds or additional text
include both niche and broad tags to get found in search results
Selling through online marketplaces is not all bells and whistles, however. For one, you are just one fish in a sea full of other fish fighting for the same bait. Building loyalty with customers, therefore, is painfully challenging. Also, shipping, especially international shipping, can eat at your time and sanity.
Personal website
Having a personal website has its perks such as more control over your brand and sales. You can design your website in a way that highlights your brand's aesthetic and add as much or as little information as you like.
The advantages can also be downsides though. The initial investment to get the website set up can be pretty steep. The hosting and design of the website, the setting up of the payment gateway, and the creation of custom pages are just some of the tasks that will fall on your shoulders. Not to mention, the marketing involved getting the store in front of your target audience.
Social Media
With brands offering more and more services online, social media platforms have upped their game by rolling out eCommerce tools. These tools allow businesses to sell their products directly from their social pages.
Hubspot has reported that over 50% of social media users have already bought products directly from the platforms they frequent. Since social media shopping features are still fairly new, this number is likely to increase in the next couple of years.
To launch a social media shopping feature for your brand, first, you will need to choose the right platform. For this, you can look to your customer and the apps or pages they frequent. For instance, if your customers are in the Gen Z age group, you would do well to focus your efforts on Instagram or TikTok.
Craft Fairs
A craft fair or in-person pop-up shop is a golden opportunity for market research. You can talk directly to potential customers about your product, find out what they like about your product and gather feedback on what you can improve upon. You can even gauge their reaction to your prices and how your product compares to those of the other vendors at nearby tables.
However, craft fair events can be time-consuming and there are a lot of logistics involved to set yourself up. These can include transporting your products to the location, building your booth, and encouraging customers to come over to see your products. Not every day can be productive either. Some days you may be up to your neck with sales and others, the crickets will sing.
Cheers to a successful handicraft business
Following these steps will help get your foot in the door of the handmade product market, but there is still so much yet to be learned. Reputable online or in-class sales programs are a great way to level up your skills and knowledge and grow your network by meeting other budding entrepreneurs. Now raise a glass to a successful handicraft business in the future.