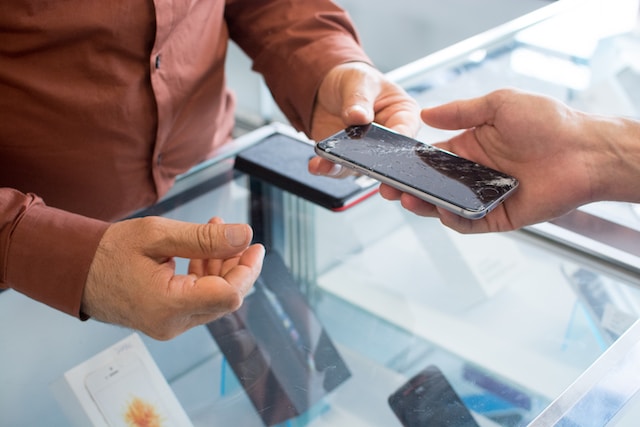 The Launch of the Samsung Galaxy S23 Ultra is good news for Samsung users who have been waiting for this model for a long time. Samsung has outdone itself with its latest model's extraordinary features and innovative design. People are waiting to get their hands on the brand-new S23 Ultra. As you all know that technology is improving by the day. People are starting to depend on their smartphones for many reasons. They not only use them for their personal needs but also their professional ones. From photos, and videos to documents, files and sensitive information, everything is one click away. There was a time when people were entirely dependent on computers and laptops, but that time is appearing to be gone with the invention of new flagship phones. Samsung engineers have made a strikingly symmetrical design made of eco-conscious material that can be recycled. From the beautiful colour of the polished metallic frame to its repurposed glass, beauty and elegance is second nature in their exterior. It also contains an S pen that is keeping the legacy of Note alive. It is beautifully crafted and designed it earthy hues and tones that keep you grounded. No matter how beautiful, innovative and unique a smartphone is, it still is an electronic gadget and faces issues from time to time. Flash Fix London is a mobile phone fix store that has addressed some of the S23 Ultra issues and its fixes. Let's start without further ado.
Slow Charging Speed Problem
One of the main reasons people buy flagship phones is their battery life and charging speeds. Flagship phones support fast charging speed, but many people complain that their phone is not charging fast. One thing you must keep in mind is that not every charger is compatible with the model you are using. Every model supports a different charger i.e. S23 Ultra supports a 45W charger. If you use any other charger to charge your device, it will not be compatible and will charge slowly. It can also affect your battery life. Not all chargers have the power of 45W to give to your phone. Sometimes a low-watt charger starts degrading your battery instead of charging it. If your phone is charging slowly, you must go to settings, battery, check the battery health and see where the problem occurs.
Lagging Camera Shutter
If you are a Samsung lover, you must know that S23 Ultra has a primary 200MP lens that takes the best photos. It is one of the reasons the S23 Ultra is popular. However, many people complain that their cameras are taking blurry motion pictures frequently. It is rather frustrating that you were taking a breathtaking shot, and the pictures turned out to be blurry. You must ensure that the object in the photo you are taking are standing still and they have the light on them. You can also increase the shutter speed of the camera to take a good photo and avoid blur because the camera shutter can be lagging. Increasing the shutter speed has its issues, as it will darken the image you are taking. All you need to do is refresh the app and close it from the background. Open it again and see if the issue is gone. If not, mobile phone repair shop London suggests that you can restart your phone because restarting eliminates temporary bugs and viruses that hinder the uniqueness of your camera. Turn on the phone again after waiting for one minute, and the issue will be gone. 
S Pens Disconnecting Frequently
Samsung has introduced S pens in S23 Ultra that give a resemblance to the Note. The S pens permit their owner to take fast notes on their mobile phones. However, many individuals complain that their S pens are frequently disconnecting from their phones which is frustrating especially while taking notes. To solve the disconnecting issue, a mobile phone repair shop in London suggests that you must put the pen into its slot and take it out again. Doing this will automatically connect the pen again to your phone. If the issue hasn't gone, you can fix it by going to settings. Go to settings and open advanced features. You will see the option of an S pen. Click it, and you'll see three dots in the top right corner. Click the dots and reset the pen.
Touch Sensitivity Issue
You must protect your phone's display with a screen protector because it is necessary to keep it scratch free. However, many individuals complain that the touch sensitivity gets reduced by putting on a screen protector. Well, it is not a problem that can't be solved. You must go to settings and look for a display tap as suggested by the phone fix shop in London. Now look for the touch sensitivity option. You will see that it is turned off by default. That is why you are facing this issue. Toggle it on and the touch sensitivity problem will be resolved. You must also try using a thing screen protector if you are still facing the issue.
Bottom Line!
The above-mentioned are some of the issues people face with their S23 Ultra. No issue in the world can't be solved. You just have to be patient and use the right techniques. If the fixes don't solve your problem, you must go to the phone repair London experts and let them have a look at your phone. They will guide you with the best solutions and fix the problem in no time.