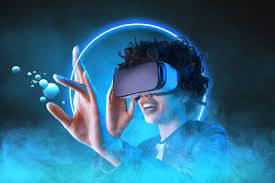 It can be hard to think of various ideas or planning that can be helpful in hosting a successful virtual open day. You have to think of the purpose you are conducting this live streaming, and then you have a vast field of knowledge that you can use in your virtual event hosting strategies.
Still, do you need proper guidance? So, here are the 9 steps that can take you from hosting to launching a virtual open day.
9 Steps to Create A Strategy For Your Virtual Open Day!
9 Steps that can be helpful in creating a strategy for your virtual open day are as follows:
Define Your Event Plan
You have to create a proper event plan for your virtual open day. It needs to decide everything that is important to host a virtual show. You will need an appropriate date and time on which your audience will be available to attend the show.
Ensure that you pick a date that your audience is most likely to give to your open day. Then come to the sessions and topics. You have to add various sessions based on different topics in your virtual open day. It needs a different agenda to cover in every session related to the main purpose of your virtual show.
Design An Attractive Landing Page
You have to create an attractive page that can be helpful to compel the audience and make them register for your virtual open day show. Moreover, you have to provide all the information related to your live webinar.
The landing page must include a video, gif, image, or infographic sharing the information about your virtual event. You need to add correct data about your event from start to end. It must have the power to make people register and join your event for the best outstanding. Also, you will need to design attractive graphics for your virtual show.
Develop Informative Content
You need content that can be helpful for your audience to understand and attain vast knowledge around your session topics. Your audience needs an idea of the topic you will be covering in your presentations.
Moreover, you can create pdfs, files, brochures, flyers, and essential documents that you want to share with the audience across the globe. The best virtual show platform provides you with a proper space to create a library that all the attendees can access. They can view or download all the documents without difficulty.
Engaging Exhibitor Booths
You can create various virtual exhibition booths to create an easy reach for the sponsors and your own brand representatives. This way, you can make the attendees come to you who have any queries regarding your service and product. You can customize the complete booth from design to icons color to icons name to banners.
Moreover, you can create a replica of your brand as your virtual booth with beneficial communication tools. So, all the attendees can contact your brand assistance and get all the information. Hence, you can get a lead via the virtual show that you can turn into a deal.
You have to shortlist and invite the best industry specialist for your virtual event sessions. Moreover, it can be helpful in grabbing the best audience and maximizing the registration for this virtual open day.
Secondly, you can boost your audience reach with the best expert who has excellent knowledge on the specific topic of your session. It is the easiest way and first step to making your virtual session accessible without any difficulty.
Also, you can make your virtual open day more attractive and qualitative for the best user experience.
You can get various ways to increase networking opportunities with the best webinar services. They will provide you with multiple networking tables with 2 to 8 seats.
Moreover, all the attendees, experts, sponsors, and other users can join the networking table to become part of this discussion group.
Secondly, you can get a chance to exchange the cards with all the participants at your virtual show.
Also, attendees can control their access to accept or reject the request for card exchange during the live show. Thirdly, the attendees can schedule a meeting even before the event starts.
Create An Accessible Virtual Space
You can create a better space for the audience to access with the right login credentials. The best online webinar services can provide the freedom to create a space accessible easily with the OTP, login ID & password, company ID and credentials, Google email id, or LinkedIn.
So, the attendees can use the organization-provided way to log in and experience the virtual space. Also, you can create a separate room or area for the VIP or subscription-based sessions. Only a limited number of attendees can reach and join such sessions in a virtual show.
Marketing, Marketing, Marketing!
You have to promote your virtual event for a better global reach and registrations. Moreover, you can market your online event all around the world using the right way and practices. Some best practices are as follows:
Post on Social Media
Announce on Your Official Website
Encourage Link Sharing with Referral Rewards
Use Email Marketing
Involve Your Speakers in Promotions
Include a QR Code for Event Details
Use Content Marketing Strategies
Opt for Paid Campaigns or Ads
Offer Several Deals & Discounts
Use Visual Promotion Ideas
Final Virtual Open Day Platform Set-Up
This step is the final work, setting up your virtual open day webinar. You can make this easy by comparing and choosing a fully customizable virtual event platform. Moreover, you can design, add elements, and every other aspect as per your need. So, you have to create a good list of all the parts you want in your virtual show. Then you just have to share the list with the virtual show platform experts. They will take care of all the details and provide you with more accurate content and display at your virtual show.
So, these are the various steps that can be helpful in creating a proper strategy for your virtual open day. You just have to brainstorm and come up with the best ways that can be helpful in making your event seamless and engaging.
Hope, you will find this article beneficial in creating a proper strategy for your virtual open day webinar.