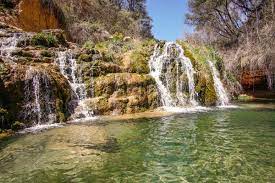 Launched almost a decade ago, Instagram quickly rose to fame and became the most favorite social platform for the young generation. While the picture and video sharing platform faced its fair share of competition from Snapchat and Facebook, it is still kicking and emerging as popular social media around the globe.
Those who don't have an Instagram account often wonder where they can view stories and celebrities' posts on Instagram without creating an account on it. Fortunately, we have tools like Dumpor that enable us to watch anything on the platform without needing to be on it.
Therefore, in this guide, we have brought you the top Instagram story viewers. You can try to visit the profiles of your fav people on Instagram. Let's quickly check out what we have on the list!
5 Top Instagram Story Viewers in 2022:
Following are our top picks for Instagram story viewers. Check them out in detail.
Dumpor
Since we started with this one, you must have guessed its importance. Dumpor is an online tool that enables you to view stories, posts, reels and basically everything that is on the feed, free of cost. The platform is specially built for people to surf through social media free of hassle easily. It works fine on Android and iOS devices. Apart from the stalking purpose, you can also use this tool to keep track of people watching your content on Instagram.
Here is how to use it
Head to the website Dumpor.com
Provide username
Select your desired profile from the search results
Now check all their stories and posts
Qoob Stories:
After Dumpor, Qoob Stories is our second best recommendation. The reason is that this powerful tool not just lets you view content but also enables you to download it onto your device for later watch. You can extract whatever post you want from any private and public account, which very rarely any tool allows. You can also set an automatic download so that you don't miss out on any updates.
To use this, do the following:
First, head to the Qoob stories website.
Tap the download option, then run the setup file.
Click next after checking the License Agreement box.
It will ask you to provide the folder to install the setup file
Click 'Next'
Lastly, click the 'install' option and start the installation
Note: Qoob Stories is an effective but paid tool. You can get a free trial to figure out if it's useful to you or not.
Cocospy
Cocospy is basically a spying tool made to spy on users' Instagram stories. Once you have downloaded the tool, you can view Instagram accounts from a bird's eye view. It is not just limited to staking content, but you can track all the sent and received messages of the target account in a complete stealth mode. To use this tool, you need to get a subscription and make an account on it.
Open the website by typing 'cocospy.com'
Press 'Sign up now'
Create an account by providing your credentials and performing on-screen instructions.
Once done, log in to your account and come to the dashboard. From there you can monitor every activity.
Glassgram:
You can take Glassgram as an improved version of spyware. It is an anonymous tool that allows you to sneak into any account and view their stories. To use this tool:
Head to the 'Glassgram' website and press 'Try Now'
Enter the username in the black space of the search bar and press enter
Click 'Watch Now'
Then click 'Go to Account' option when it prompts
You will be then able to see everything of a public account.
Instalkr:
Instalkr is another free online tool that provides access to 'public profiles.' Note that it's not a private account viewer. You perform all the basic functions like checking out likes, and comments and viewing pictures of public accounts. What distinguishes this tool from the rest of the story viewers is its ability to view deleted posts from your desired Instagram account.
Here is how to use it:
Open Instalkr.com
Look for the search bar
Now provide the username of the profile you want to stalk
Press enter
You will see your desired results in a bit.
Wrap Up
As Instagram launches new features, several new tools emerge to enable people without Instagram to access those features. Dumpor is one of such tools famous for showing Instagram stories. It will instantly get you your desired results without asking for your personal information. However, if this one doesn't work well for you, try the rest of the four. All of them have unique and useful features.