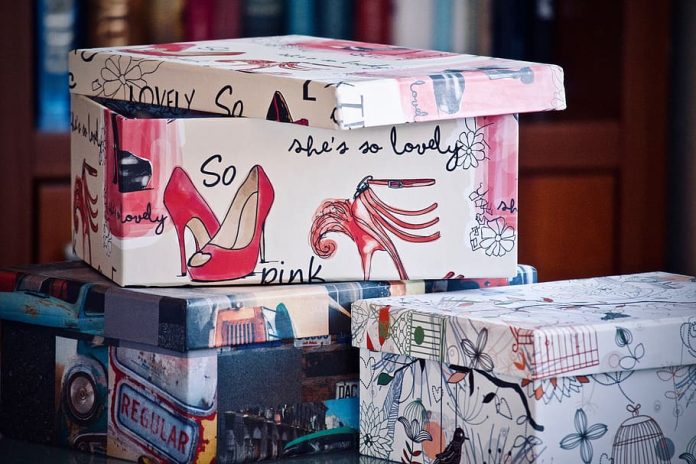 In this customer-oriented market, the material is everything regarding packaging. Companies use attractive logos, designs, colors, and other add-ons to influence the purchasing decision of consumers. Therefore, the sellers must also ensure that their rigid packaging boxes are appealing and protect the products at the same time. Choosing the right packaging material can either make or break the customer experience.
However, companies use rigid boxes manufactured with high quality and sturdy material to be in this race. These boxes are best for fragile shipping items. These rigid boxes are also available in different sizes, shapes, and colors. In addition to this, you can choose from different designs of containers so that they can suit your needs perfectly. But make sure to go for the right material according to your preferences.
Let's look at some of the best custom rigid box manufacturing materials. We will help you understand each.
The best material for Rigid boxes exterior
ü Chipboard
Chipboard is one of the robust packaging materials that can outperform stress. They can easily be recycled, making your rigid boxes wholesale a sustainable packaging solution. This material is manufactured by pressing layers, making it a thick substance. These chipboard materials are best for shipping fragile and delicate items.
Moreover, chipboard materials are less expensive and light in weight. Due to their higher functionality, this material can cost you lower than other boxes. They are also endlessly recyclable as they are made up of paper, making your rigid packaging boxes a sustainable solution.
ü Cardboard
Corrugated, also known as cardboard, is often used for shipping. Such types of material offer more protection and can be helpful in sending fragile items like electronics and glass as such products need extra padding.
The drawback of this material for your rigid boxes is the cost. You may experience different prices depending on how much you purchase at the time. But honestly, they can cost twice as much compared to other types of material. But in the end, protection is worth more than the cost.
ü Paperboard
Paperboard is a poor-quality material for rigid boxes as they are thin-layered and can be easily susceptible to moisture and damage. Such types of material are not suitable for shipping fragile products. But if you choose it for your packaging, make sure to pay extra for triple wall paperboard.
However, many companies are still using paperboard manufacturing their rigid boxes wholesale, as they are highly affordable and strong.
The best material for rigid boxes interior
ü Polystyrene foam
Polystyrene foam is the best material for oddly shaped products. It provides numerous benefits like fine art and surfboard, but at the same time, these materials are highly durable to protect your fragile item. This material can easily be molded at any angle and create a sturdy interior structure for your rigid boxes.
The main benefit of using Polystyrene foam is that it can be reused repeatedly. For example, you can keep back dishes for safekeeping or later use. However, one drawback of using Polystyrene sheets is that they are considered masking tape as there are no lids on them.
ü Foam core
Foam core is another cost-effective packaging material for rigid boxes. They are best to complement the overall setup of your packages. Using such material is simple. You must make a proportionate foam hole and place your product safely.
ü Plastic sheeting
Plastic sheeting is also a common material that is used for packaging. They are used for creating internal trays in custom boxes. Using such material can give a luxurious look to your packaging. However, plastic sheeting accompanied by rigid boxes is a watermark in the packaging industry.
Final words
Ultimately, the packaging material you choose depends on what's important to you. Are you more concerned about the cost? Or want to make your packaging sustainable? Or both? If your answer is both, then you must go for reliable chipboard. It is best for shipping.
While the rest of the materials are appropriate for certain products, in the end, it's all up to you. Because in this competitive market, you need to make your rigid packaging boxes stand out and build a strong brand image. Moreover, choose the material can keep your boxes sturdy and protect your product from mishaps.