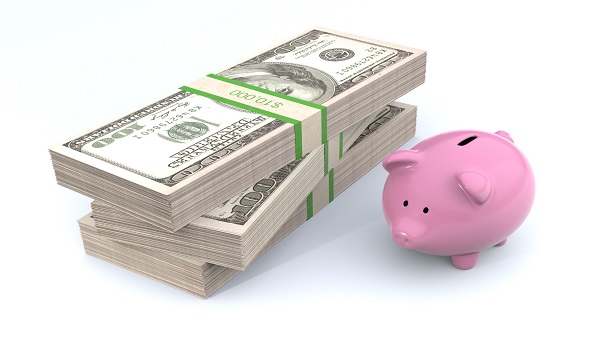 Getting a Personal Loan in India helps to pay for planned or unplanned expenses like vehicle maintenance, medical bills, or even vacations. Personal Loans can also help you fund other goals, such as home improvement or higher education. Personal Loans usually cover the gap between salary and expenses, whether big or small, and come with variable interest rates. However, applicants must meet the requirements of the financial institutions or NBFCs to be eligible for a Personal Loan. Here are six tips that can guarantee you a Personal Loan in India.
Maintain a good credit score
Credit scores are a prime factor in determining your eligibility for obtaining loans. A good credit score proves your creditworthiness to the loan provider, so they approve loans instantly. With Clix Capital, a trustworthy NBFC, you can quickly get a Personal Loan to suit your needs at attractive interest rates ranging from 14.99% to 24.99%, with flexible payback terms ranging from 12 to 48 months. To get approved for the best personal loan in India with Clix Capital, you need an Experian credit score of 630.
Show multiple sources of income
When applying for a Personal Loan, remember to mention all the sources of income in the Personal Loan application form; this will improve your chances of getting a loan. A favorable effect will result from having many sources of income. Before accepting the application, lending institutions also consider any debts you may have, such as previous loans. Additionally, people with established careers and independent professionals are viewed as less risky and given priority.
Avoid multiple loan applications
It is tempting to apply for several loans at once. However, doing so could harm your credit history. Also, as the interest rates on multiple loans increase, it is harder for the borrower to repay them. Moreover, the lending institution might consider this riskier and thus may not approve the loan.
Pay off your pending liabilities
The loan providers may reject your loan application because of pending obligations, which act as a barrier. An unsatisfactory repayment record, particularly when a loan has gone unpaid for several years, would probably provide the wrong idea about your finances. Thus, pay your bills in full and make sure there are no outstanding payments.
Check the eligibility requirements and keep documents handy
Another thing to consider to guarantee Personal Loan approval is to meet the lending criteria. While determining if you qualify, NBFCs tend to look at income proof, employment history, credit scores and other relevant documents. So, ensure that you keep all relevant documents handy. You can prepare a list of documents that must be presented along with your Personal Loan application form. These could include pay slips, account statements, proof of employment, etc.
Assess your EMI affordability
The last thing you can do before applying for a Personal Loan is to assess how much you can afford to pay back in monthly installments. Use the Personal Loan online calculator to calculate your EMI. Once you have calculated how much you can comfortably afford to repay over the course, you can start narrowing down your options.
Conclusion
Following the tips mentioned above can help you get the best personal loan in India with attractive interest rates. Do not apply for a Personal Loan in a hurry. Always research the loan provider and understand their terms and conditions and costs, such as pre-payment, processing, and foreclosure charges, in advance to avoid unpleasant surprises. Do not apply for many loans at once the lending institutions can view you as a risky borrower and may refuse the loan. Knowing the process might help you get the best Personal Loan in India to meet your demands and help you pay for unexpected expenses.