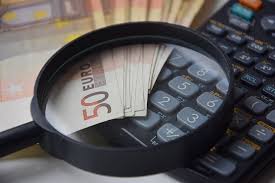 Many people have the treasured aspiration of owning a home. Previously, individuals had to save up their money for nearly a lifetime before they could afford to purchase or build a house. Most people may now purchase a home more quickly because of the easy availability of financing. Moreover, repaying the loan has become easier with Home Loan EMIs. No one ever said that buying a home would be easy, but it can be a little less daunting with the right tools.
A House Loan interest rate calculator helps when you're trying to figure out loan affordability. This calculator can give a borrower a good idea of what they can afford by inputting their desired loan amount, interest rate, and term. So before you start your house hunt, be sure to check out this handy calculator.
What Is An Interest Rate Calculator For Mortgages?
When considering a mortgage, one must know one's financial capabilities. Utilising a mortgage interest rate calculator is one approach to determine if borrowers can afford the loan. With this calculator, they can determine how much they may borrow and their monthly payments.
The House Loan interest rate calculator is useful to borrowers to know loan affordability. By inserting the desired loan amount, tenure of the loan and interest rate, the calculator can provide them with an estimate of their monthly payments and the total amount of interest they would pay over the life of the loan. So it helps you decide whether a particular loan is within the budget or not.
What Is The Home Loan EMI Calculator's Working Principle?
The EMI calculator uses an algorithm to compute EMIs.
Along with the EMI, this tool allows borrowers to get the monthly payback schedule for the loan's whole term.
The equation used to determine the monthly EMI payment is as follows:
How Should I Utilise The Home Loan EMI Calculator?
Borrowers use a mortgage EMI calculator to know their House Loan monthly payments.
It allows them to determine their monthly payments for a particular loan amount, interest rate, and term.
You should use the following to use the House Loan EMI calculator:
Loan Amount: This is the total amount of money that an applicant has borrowed from the bank as a loan to buy a property.
Interest Rate: The amount borrowed from the bank is charged interest. The bank decides the rate.
Loan Tenure: The length of the loan, expressed in years, is the loan tenure.
Once you have inputted this information, the Home Loan EMI calculator will calculate your monthly instalments and display the results. This EMI calculator is a valuable tool to help you budget your monthly expenses and plan your repayments more efficiently.
How Does The Calculator Indicate Your Loan Affordability?
Before applying for a loan, it is critical to examine interest rates for Home Loans because they might differ dramatically between lenders.
A Home Loan interest rate calculator can help you compare rates and estimate monthly repayments. It assists you in deciding on the best loan per your requirements by indicating your ability to repay the loan.
A Home Loan affordability calculator is also available to borrowers. The result is relevant to your income, indebtedness, and other financial commitments. After that, the calculator will utilise this data to determine their maximum loan affordability. The displayed amount is the maximum loan you could take out without jeopardising your current financial stability.
Conclusion
The Home Loan interest rate calculator is useful for comparing rates and estimating loan affordability. It can help you budget and ensure you are not overextending yourself.
However, they must not be used as a final determination, as they do not consider all of the factors that go into lending decisions. Always speak with a loan officer for a more precise assessment of your borrowing capacity.
Moreover, selecting a reputable lender for your Home Loan is crucial to get the best deal and making the loan process smoother.
Read more blogs – tablogy