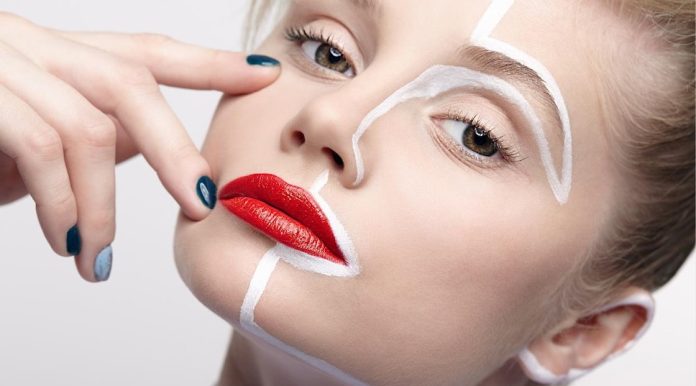 Due to the workload on everyone's shoulders and how busy everyone has become with their lives, no one has the time to put on a full face of makeup every day and do skincare separately. Skinmalism is now taking over everyone's mind which is a makeup-skincare hybrid trend. Hybrid skincare brings in the best of both worlds. This enhances your regular makeup and provides your skin with long-term benefits as well. This trend was largely influenced by the pandemic. Customers now look for products that save them time and money while providing various benefits. Various brands have come up with the same philosophy of 2-in-1 products such as Dr Jart.
Some common hybrid skin products include
Multi-purpose shadow
Multi-purpose shadows have been launched in the market to make your life easier. This shadow can go on top of your eyelids, as a highlighter for cheekbones, gloss on lips, or even give color to your cheeks. Even if you're traveling all you need is this one shadow to do a nice everyday makeup look. Think about how much you would save up on products as well.
Tinted moisturizer
A good tinted moisturiser does not make your skin feel like it has a lot of makeup on while also providing it with nourishing moisture to keep it looking healthy. Especially in summers when one does not want to layer on so many products a tinted moisturiser would be the way to go. It feels like your skin but better.
Hydrating illuminator
This product will take your beauty game to the next level. This product will instantly provide a glow to your skin while also hydrating your skin.
Glow-boosting primer
A primer is an essential part of any skincare routine. A glow-boosting primer will not only prep your skin for makeup but will also hydrate your skin giving it a glowing dewy finish. It smooths out and blurs any imperfections so your makeup can look flawless. The glow this product will give you would look super natural and noticeable.
Color-correcting eye-cream
In today's time when everyone is glued to a screen and has distributed sleep cycles dark circles are common. Covering your under-eye circles with a concealer is basic but a more advanced approach is to combine skincare and makeup. An eye cream will help in minimize the appearance of your dark circle's overtime but instead, if you use a color-correcting eye treatment it will help hide it as well.
This trend is widely popular in Asia and will soon become popular all over the world. Sensoo Skincare has products available that follow the same ideology of hybrid skincare. Hybrid skin care saves you time as instead of first doing the skincare part and then applying makeup you just have to do one step. The time taken to get ready is reduced to half. Moreover, it is much more economical too. You don't have to get an eye cream and concealer separately you can just get one product and you're good to go. Make your life easier by using hybrid products and you will never go back.
Also Read: APPLE HEALTH APP: A COMPREHENSIVE GUIDE WITH ITS FUNCTION